Headshot Photographer in LA Reviews & Testimonials
Alan Weissman is an award-winning professional headshot photographer in Los Angeles. Experience how a pro behind the camera can make your headshots pop.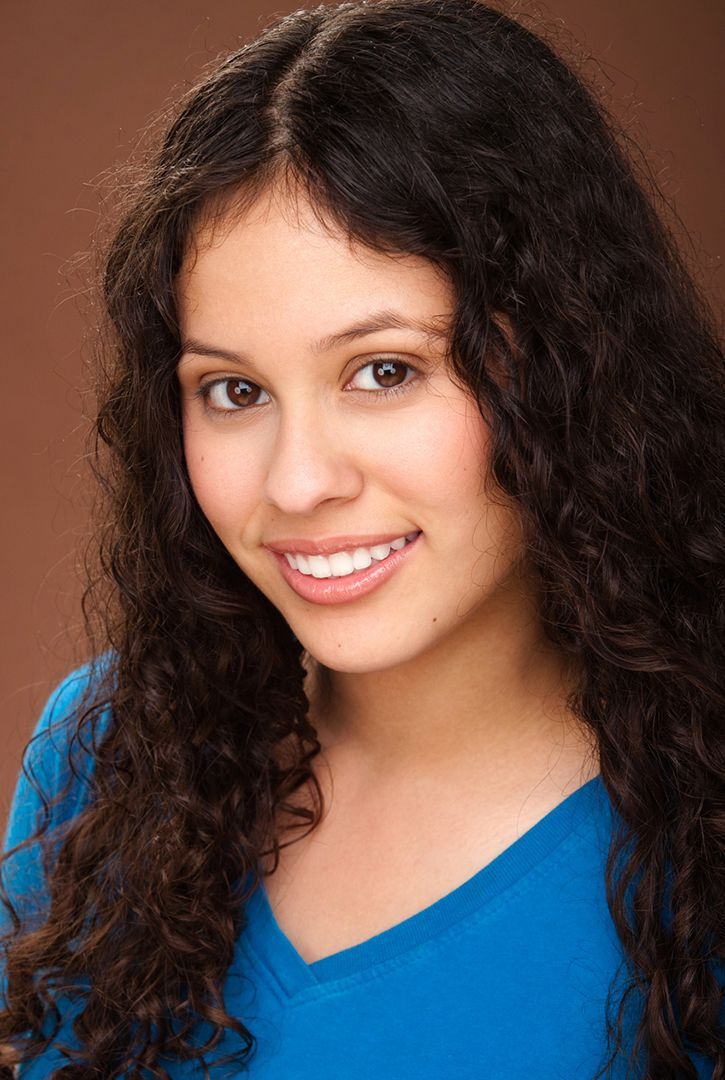 Odalys P.
"Alan is not only a great photographer but a great person to work with. My daughter is 15 and really loved getting photographed by him. He has a way of bringing out your personality which is so important in a headshot. He made her feel very comfortable, even putting on her favorite music. He took the time to make sure we got what we wanted. He really enjoys his profession and you can see it on the quality of his work. His prices are very reasonable for anyone just starting out."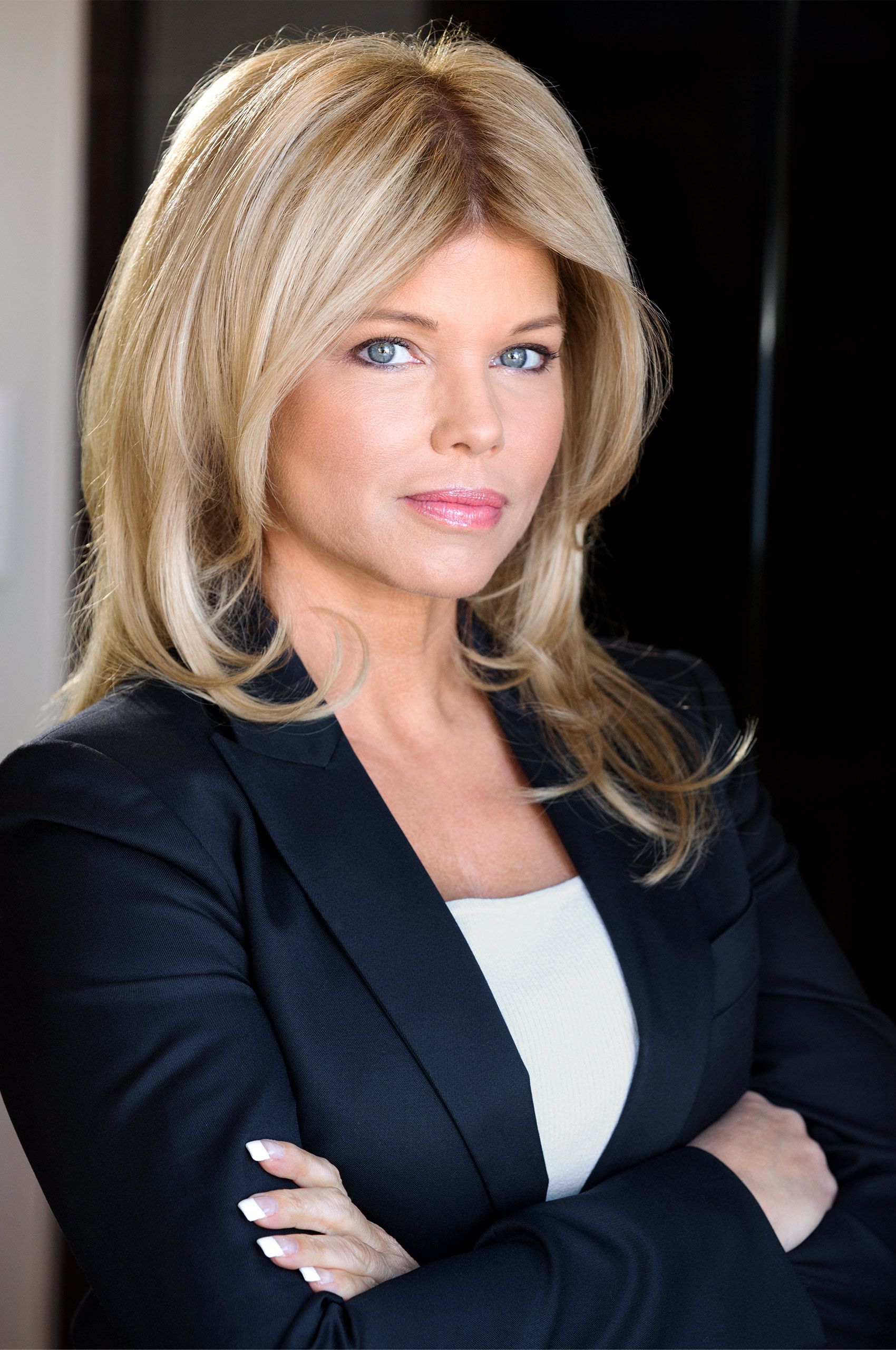 Donna D'Errico
"Such a delightful day! Thank you so much for being so amazing. Alan is just a delight! I loved every moment. Can't wait to do it again! Soon!"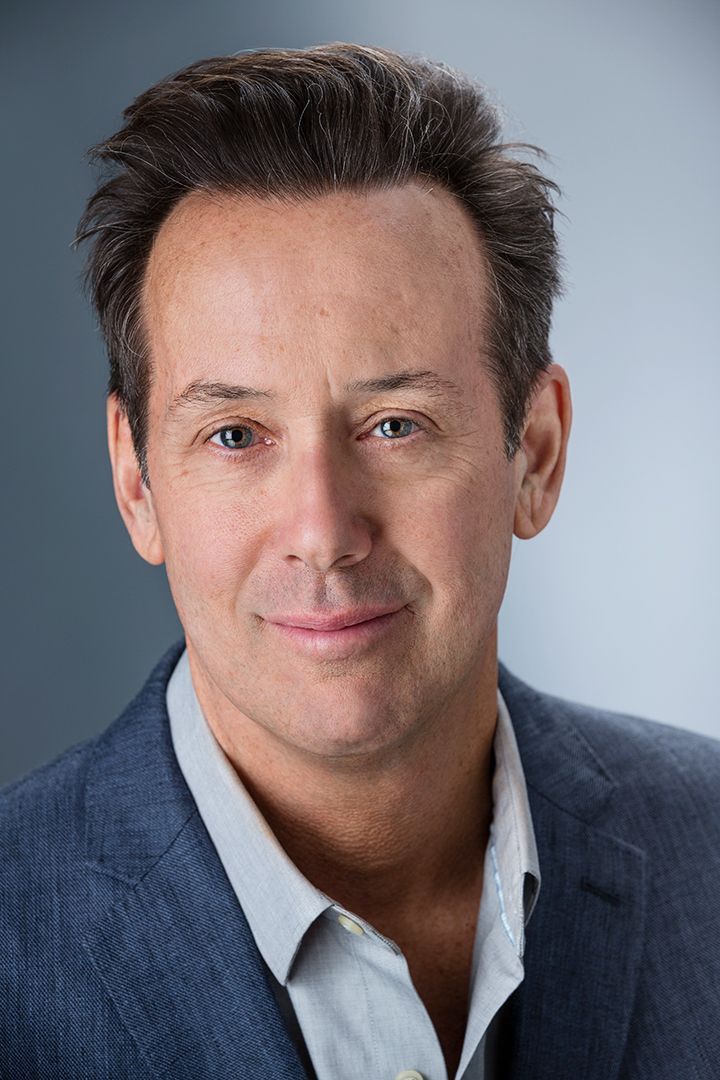 Michael Jay Copeland
"The all seeing, all knowing Alan Weissman. One who is unique in every kind of way, who transcends all others on every level.
He also happens to be a regular guy, who can make ones photo shoot experience as if just two people sitting back having a friendly conversation".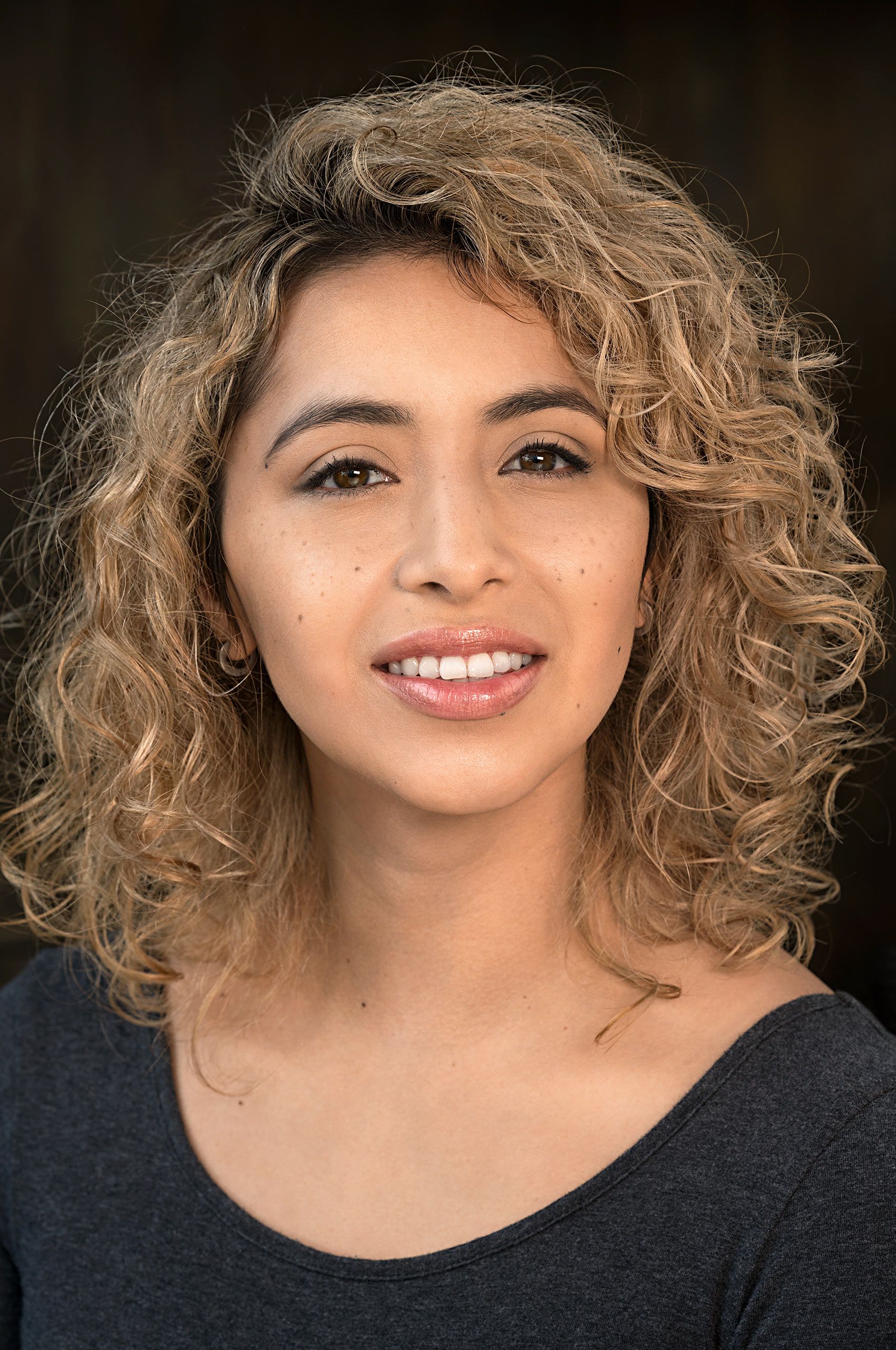 Dixie Herrera
Had the best experience with Alan and his crew. This was my first professional session and he and his crew made me very comfortable and made the whole experience fun! Using my input as well so I felt included.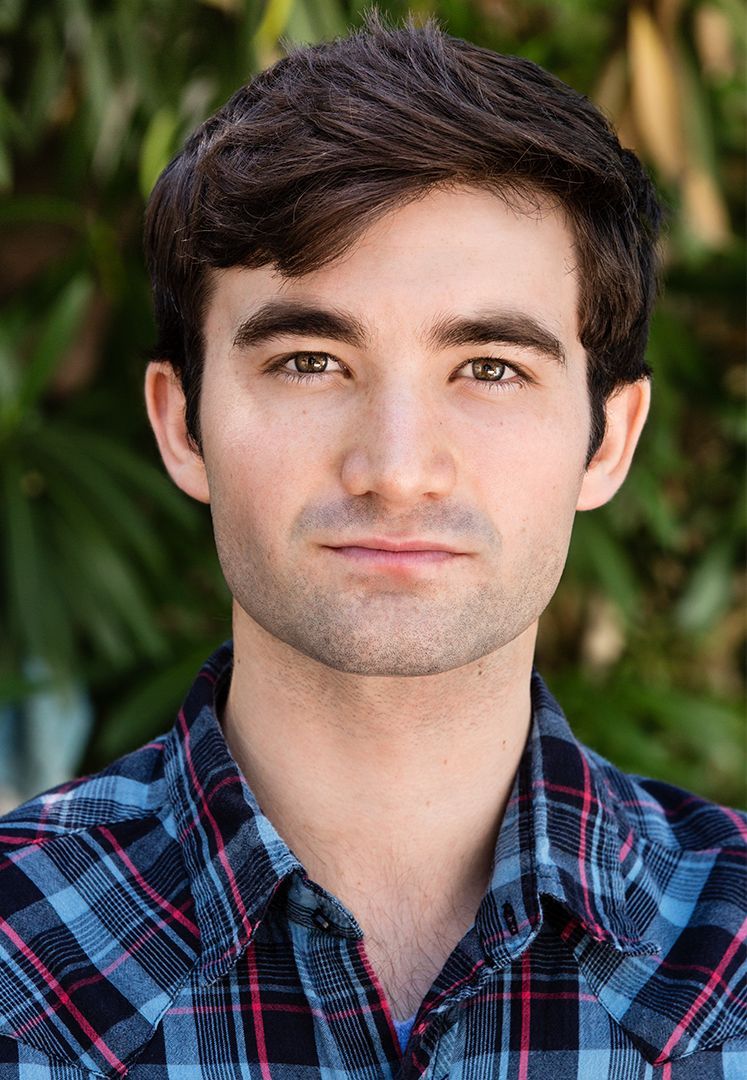 Kevin McDonald
Well, Alan will make you look how you would look on the best day of your life, it's the beset version of you. His eye for detail and putting every little thing in the right place is just amazing to watch; lighting genius. He spent 3 to 4 hours on the shoot with me and we discovered things as we went along! It was my first shoot ever and Alan really made me feel like I have been doing it forever. Pure artist! Saying I am satisfied with the photoshoot would be an understatement. I highly recommend Alan to anyone looking for some real photographs! The final photographs really came out perfect.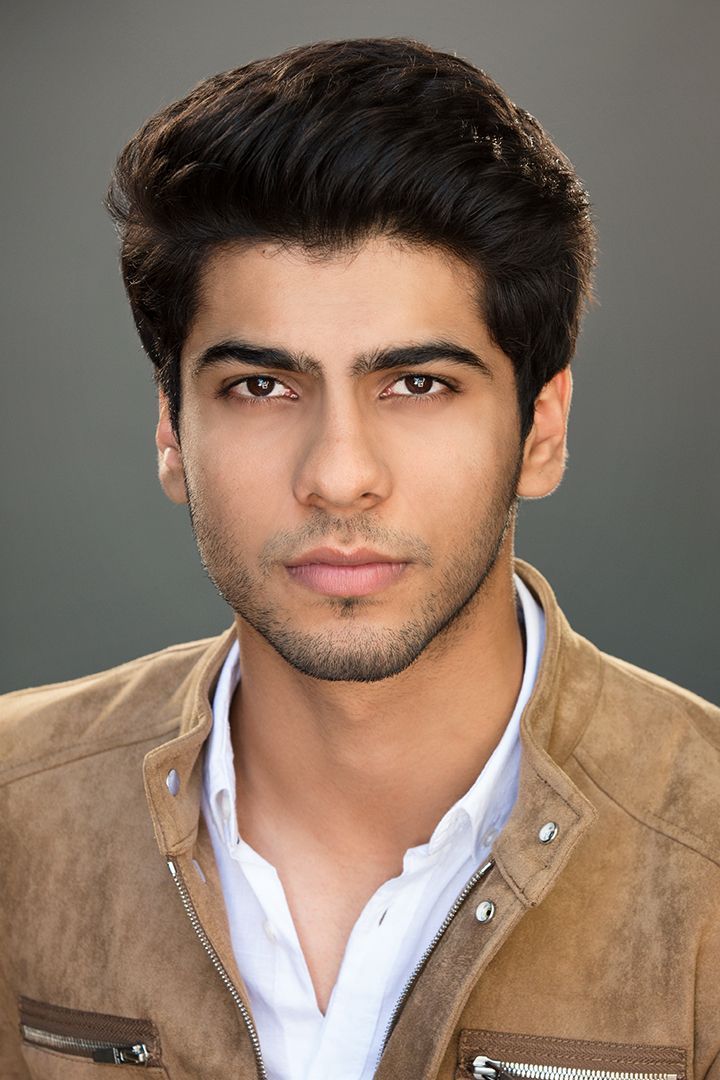 Rohit Mukul
Well, Alan will make you look how you would look on the best day of your life, it's the best version of you. His eye for detail and putting every little thing in the right place is just amazing to watch; lighting genius. He spent 3 to 4 hours on the shoot with me and we discovered things as we went along!
It was my first shoot ever and Alan really made me feel like I have been doing it forever. Pure artist! Saying I am satisfied with the photoshoot would be an understatement. I highly recommend Alan to anyone looking for some real photographs! The final photographs really came out perfect.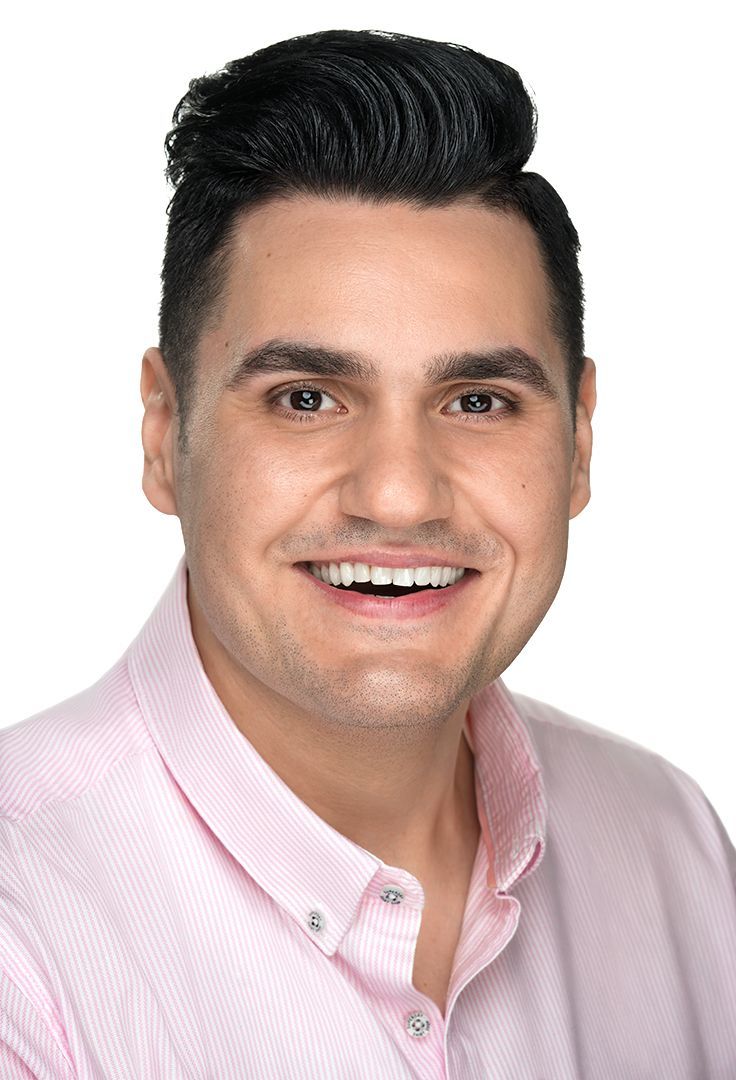 Harven Danellion
Such an amazing and talented photographer, it took me two months to find a photographer for my headshots, yet TWO minutes to fall in love with Alan's experience, techniques and knowledge.
From the time I entered his studio, Alan welcomed us (my sister and myself) with a great smile, lovely crew and adorable dogs. With his funny character and humor he made us feel very conformable and only after few minutes we felt like we are sitting in our own living room with someone we know for years!
He took a lot of his own time trying to know me further, helped me pick the right outfits for the session in order to get the best out of me. Such an amazing person.
He then brought all his +28 years of experience into live with his amazing techniques on poses, lightings and angles. And what I liked the most was the fact that he changed the whole lighting system and place dozen of times just to get the best out of me !!
He truly made me feel and look like a STAR and the pictures turned out to be AMAZING !! so Thank you, Thank You and Thank You
Special thanks to Alan's assistance "Stav" as well, who was amazing in coordinating and responding all my queries/mails in a short period of time with her funny, approachable and professional personality.
My advice to you !! Stop wasting your time searching for headshot photographer!! Just go to Alan Weissman site and book your session with one of LA's best headshot photographer, I guarantee hours of FUN and AMAZING PICS ... Looking forward for further headshots!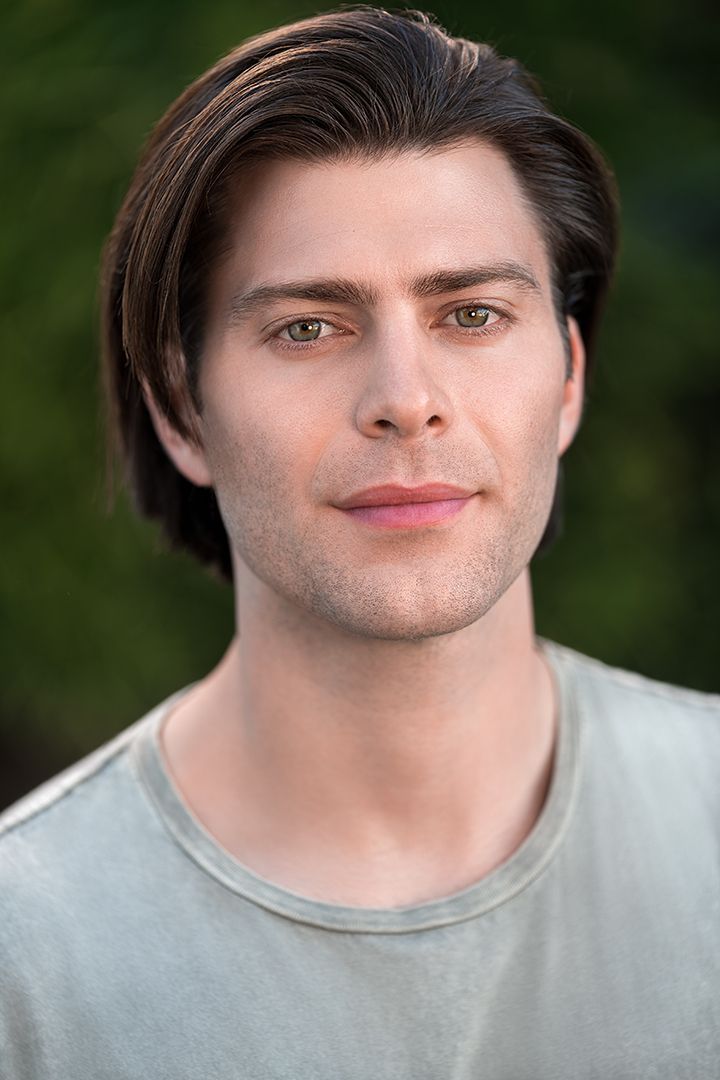 Ryan Larsen
Everything I've ever been told by industry professionals is to never short change your headshots. NEVER. Yeah you can probably just go with those cookie cutter $100 quick in quick out headshot sessions and walk away with one good shot. I went on my quest to find my guy/girl, someone with 20+ years of headshot experience, takes their time to get to know YOU and uses that information to create a relaxing environment to shoot in. Also someone that wouldn't rack my bank account, ambitious I know...I was somehow fortunate enough to stumble upon Alan's website. I couldn't be more happy with the results, while usually you only get a few good shots, Alan literally took 300 absolutely stunning photos making it suuuper difficult for me to pick which ones I wanted retouched and man, that is a fantastic problem to have.
Agents can be super particular of which headshots you use and the looks they provide, so in the case that they don't like any of the ones I had retouched I can just be like well here, check out this online gallery of 100's of beautiful headshots and pick one!!!!!!!!! WOOOO! I not only found my headshot photographer I gained a friend, CAN YOU SAY THE SAME ABOUT YOUR HEADSHOT PERSON!?!? oh and Stav, his intern, is an absolute sweetheart!!!!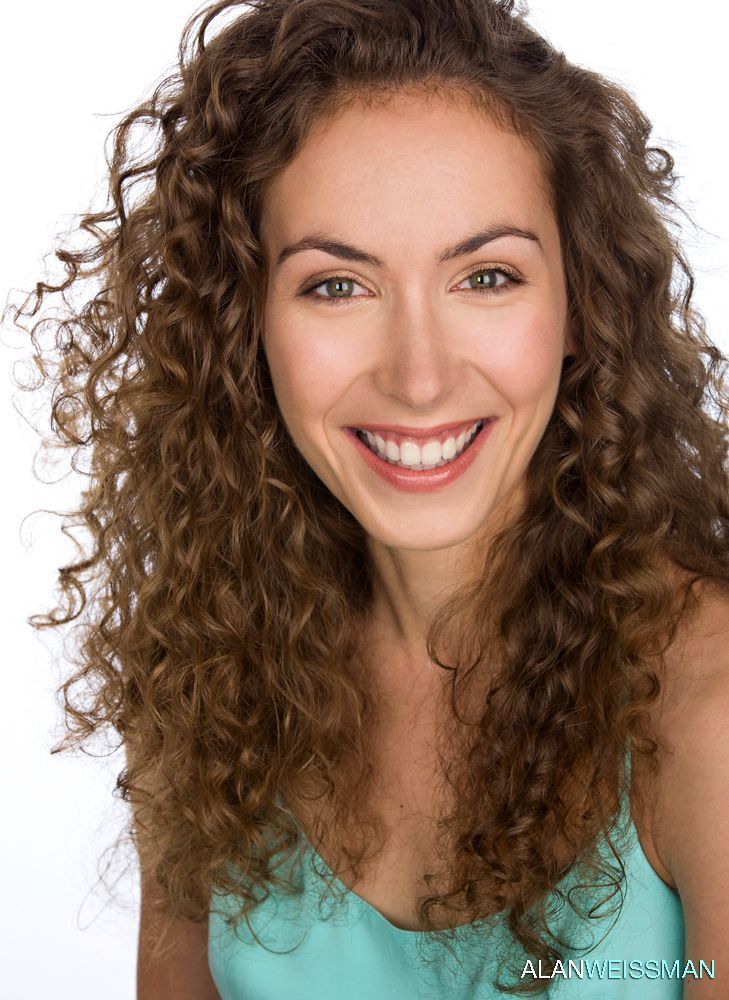 Anastasiia Kyryliuk
"I absolutely loved working with Alan! He knows exactly what to say and what to do to get that perfect shot. And he is an absolutely loveable, fun, warm, interesting person and such a delight to work with. I'm a model so I had lots of photo shoots and worked with many photographers. But Alan now has occupied the one of the top positions in my "The photographers I would love to work again and again" list. It is so important for a photographer to know how to shoot this or that person. Alan is the one who can figure that out in a second. And if you are a tough case or if that's your first time in front of the camera, Alan will make you feel relaxed, confident and will take the best picture of you ever!"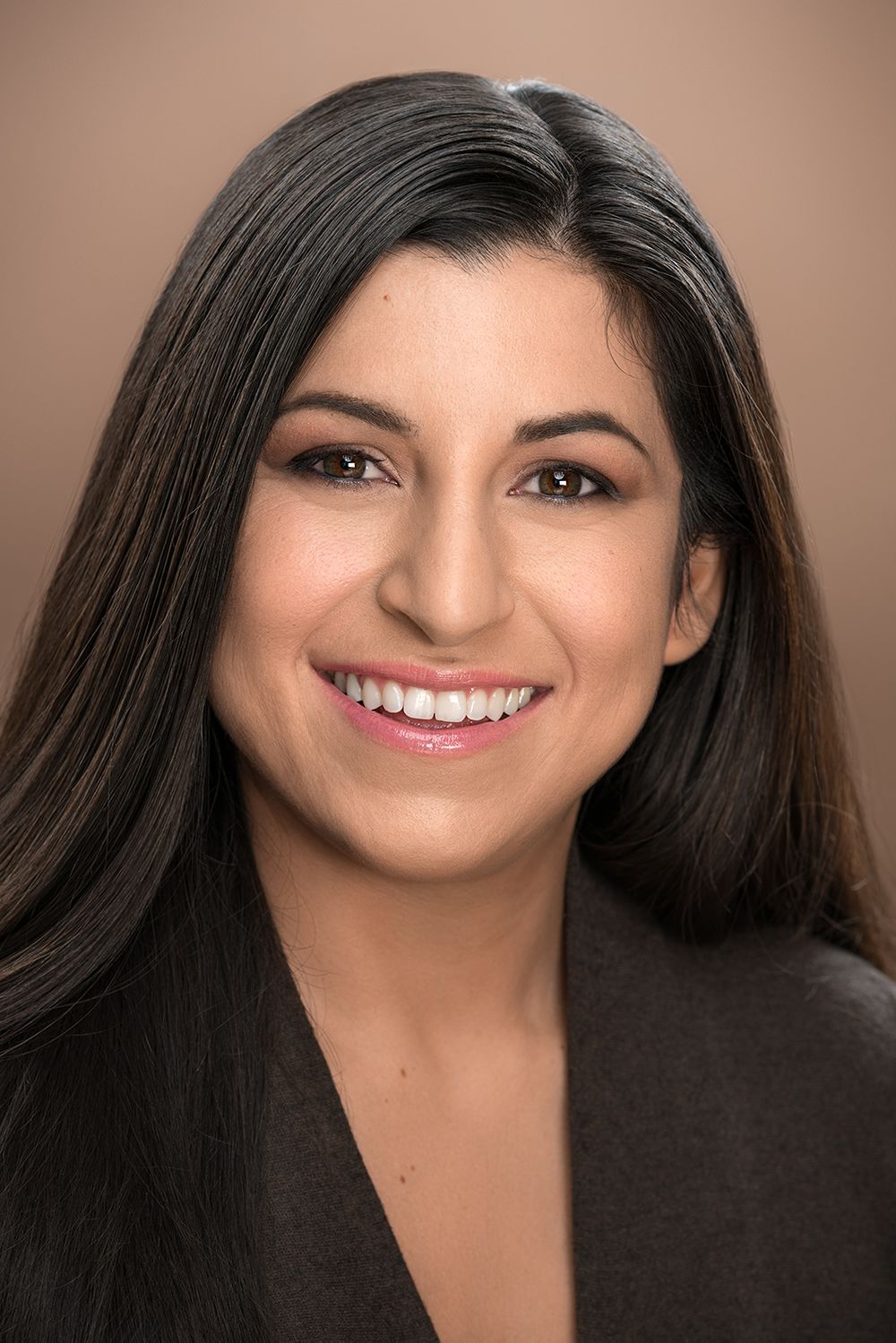 Michelle Flores
The most wonderful, professional and brilliant photographer. His reputation says it all and his in personality and charm top the cake!
Mr. Weissman is everything you would want and more in a photographer. Kind, considerate and a perfectionist.
You will not go home disappointed.
I must add also, that his staff is wonderful, including his wife. Just a wonderful team and package.
His makeup artist, Mr. Ames is divine as well. I don't think it's the same artist at every shoot, but if you can book him, then my goodness, your day with Alan just went from an A+ to an A++...
I shopped and shopped seeking just the right photographer. I went to a few before and nothing compares.
I went to Alan for headshots but he does portraits and other photography as well.
If my career takes off as I hope, Alan will be my go-to.
GO TO ALAN!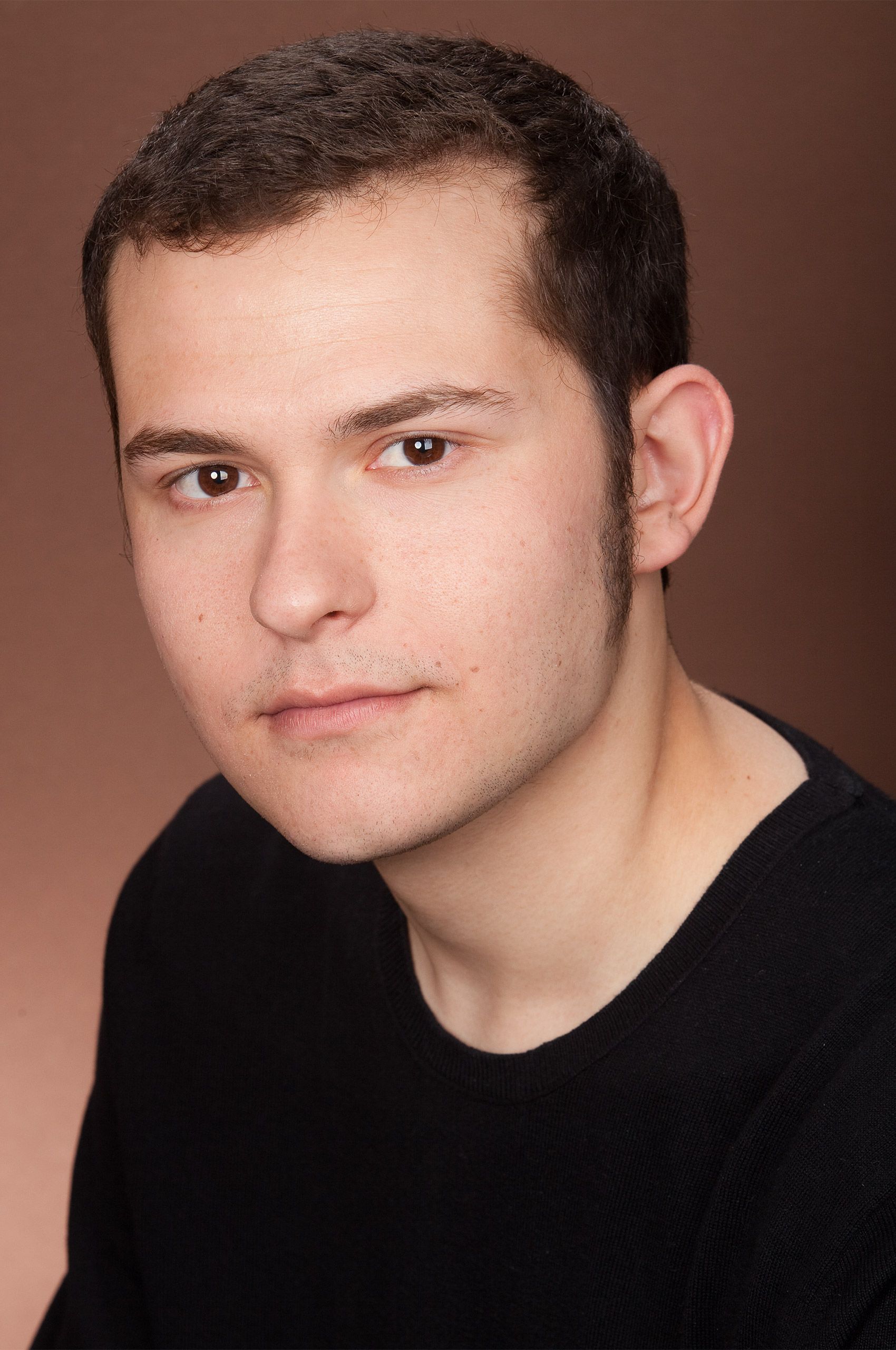 Chris Spellman
Alan is a perfectionist. He listens to his clients wants and needs to make sure he meets their expectations 100% of the time. He is an icon in the business of entertainment and corporate photography and his portfolio proves it! Above all he makes you feel comfortable and relaxed during his shoots. His staff is friendly and helpful in guiding you through the process. This guy is truly gifted I wouldn't trust anybody else with my head shots.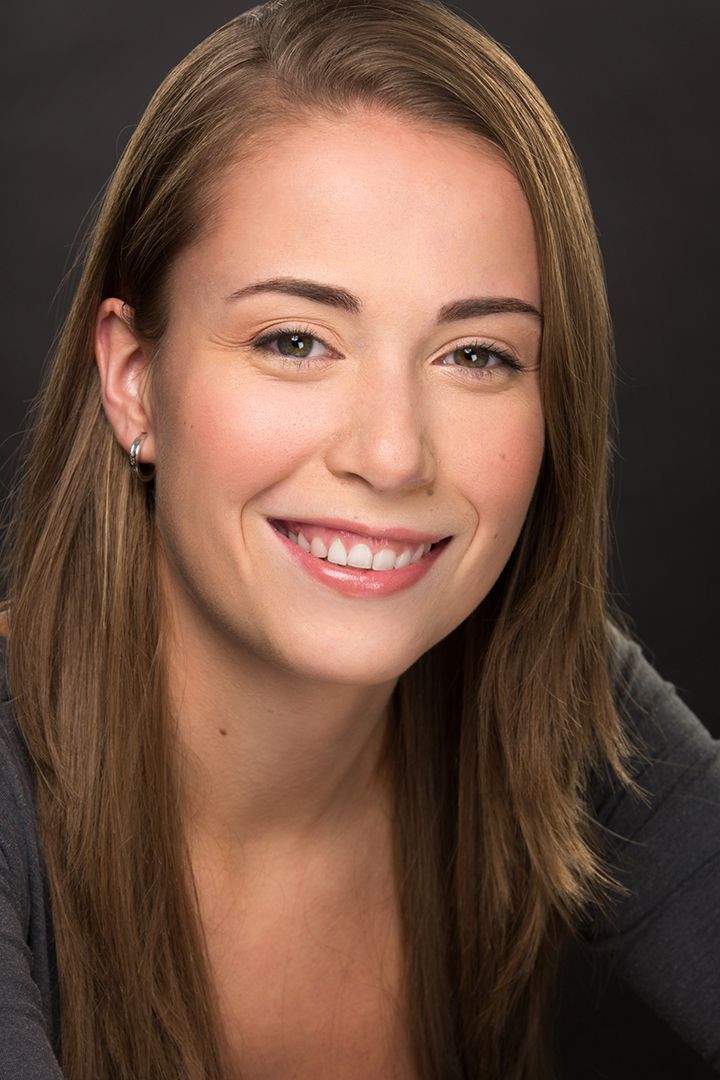 Tara Hodge
Alan is one of the most professional photographers I have personally worked with, he's fun & enthusiastic. His aura makes you feel comfortable in front of the camera so there's no awkwardness in which ever pose you may be in. In East London cockney slang my final pictures well & truly made me look like a "sort" (beautiful). I couldn't of worked with someone better, an absolute pleasure and great gentleman! Highly recommended!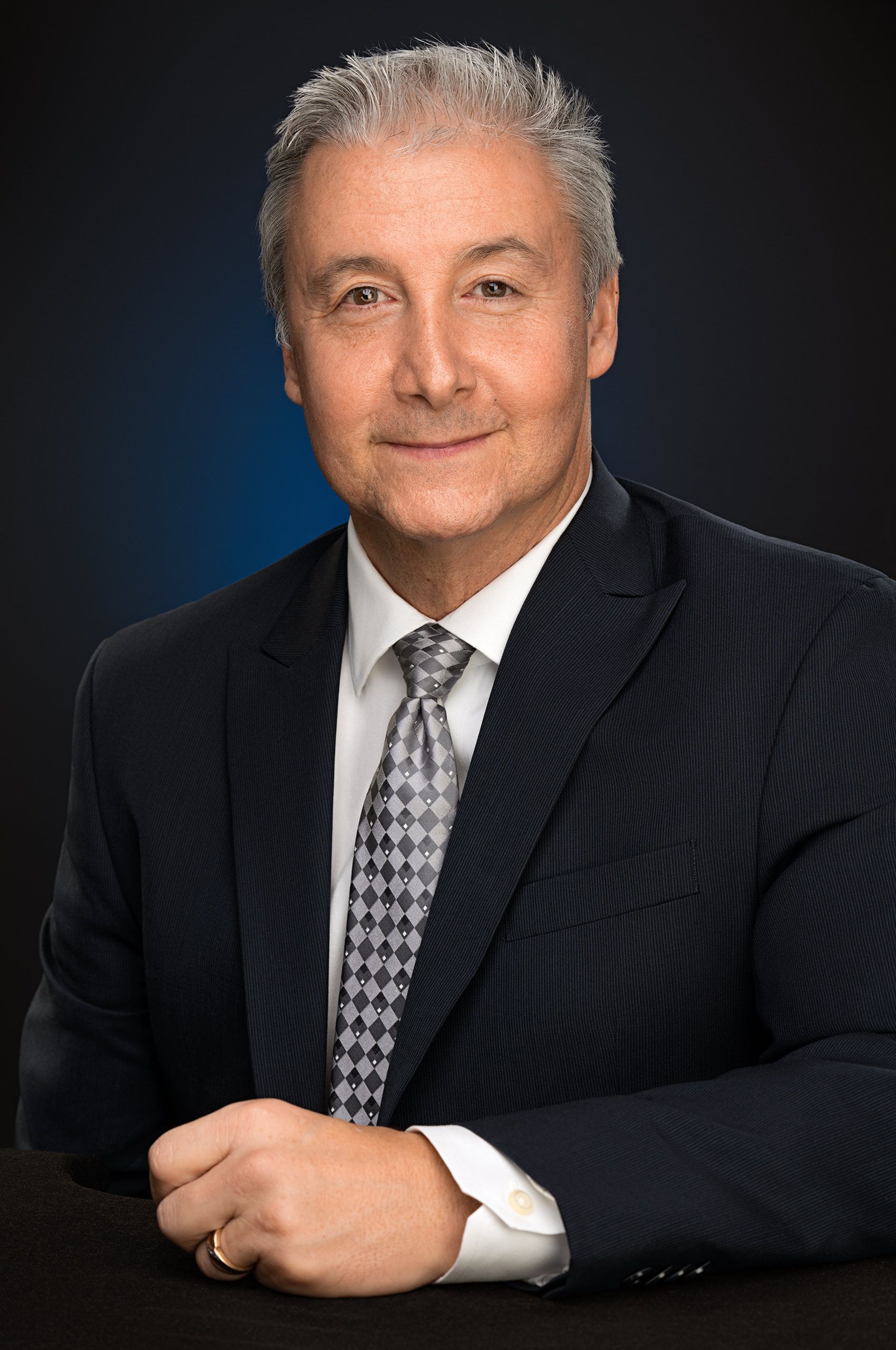 David Crown, Los Angeles Property Management Group
I chose Alan because his reviews were strong, and he was near our office. I had no idea how the experience would unfold. Needing about 10 different employees to have headshots, I wasn't sure that I should step up to a professional level photographer for business pictures. I mean when you see the 'A list' celebrities he deals with, wow. But when I reviewed the pricing, it was reasonable. And thinking this was something I wouldn't do often, I thought it made sense to do it right, and pick someone that looked like a real pro. It couldn't have gone better. From the highly professional treatment that his staff sets the tone with when you first call in, to meeting Alan and going through the process, I can't imagine a better experience. And the results are more than we'd hoped for. These days, with digital media being as important as it is for all kinds of businesses, you have to do something that sets you apart. For us, this was it. Simply put, choose Alan and you'll be thrilled you did.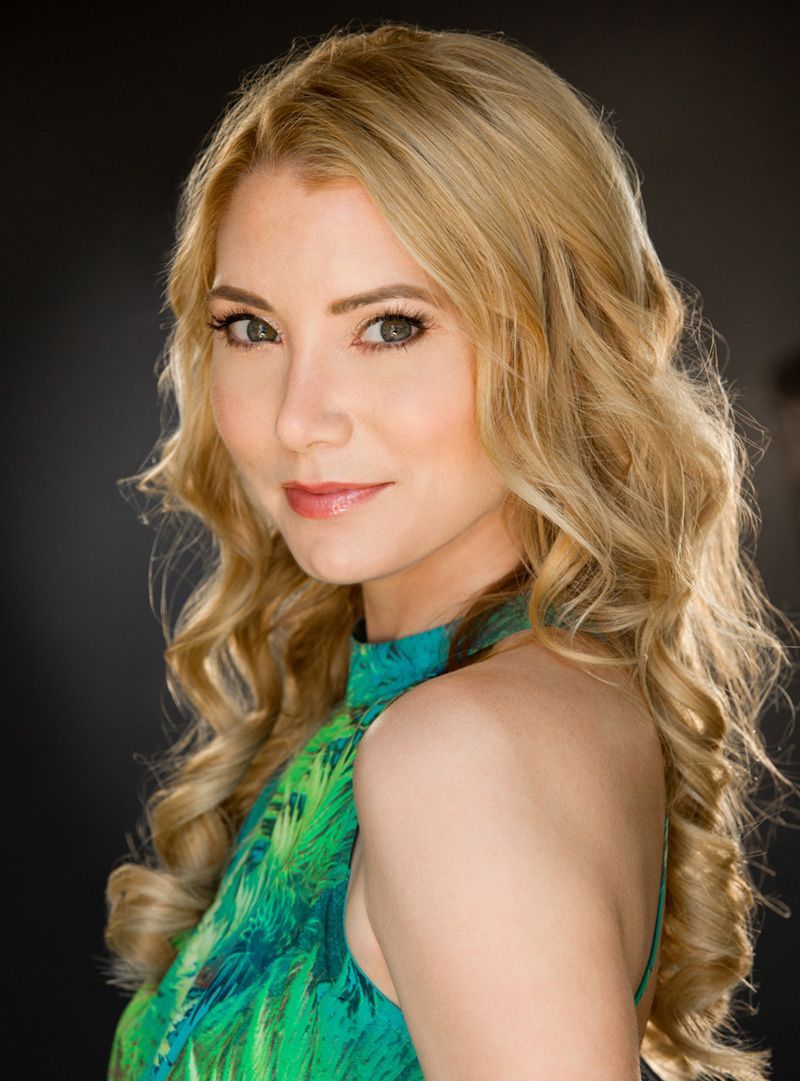 Katie McCabe
Alan is not only a great photographer but he is also a great guy. He is warm, personable, professional, and of course, super talented. I felt very comfortable in his beautiful home during our shoot and loved hanging with Lulu and LePew (his sweet pups) in between shots. Quality photographers are surprisingly hard to come by in this town, but Alan is one. The proof is in his work.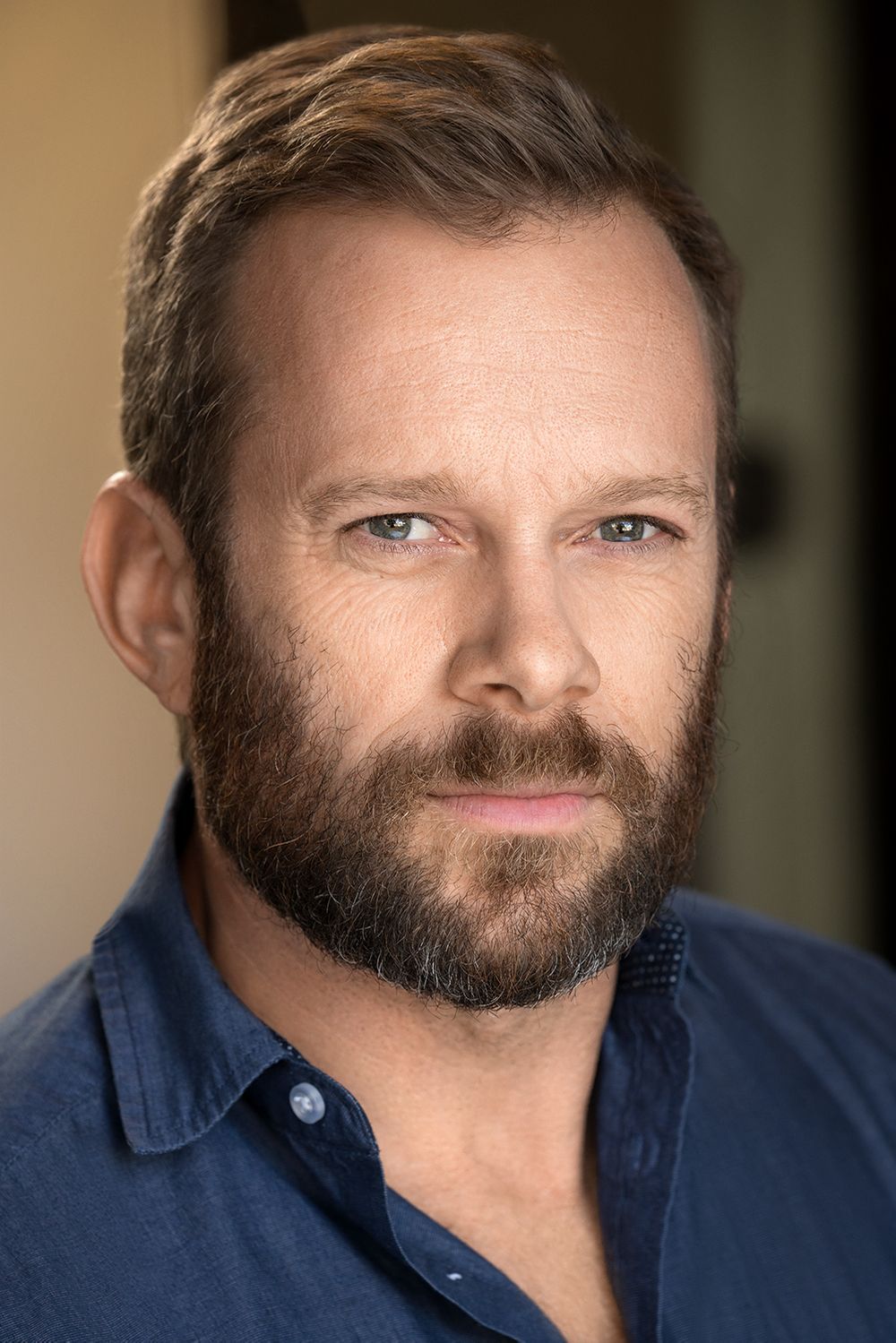 Ryan Shanahan
I promise you one thing: if you need high quality, pristine, and amazing headshots that capture your absolute best, you need look no further.
Alan and his team are simply wonderful. Alan is warm, friendly, disarming, and passionate about his clients and his work. His immense talent and skill in the world of photography and headshots is blatantly obvious while working with him.
Alan really takes his time getting to know you prior to shooting. He offered coffee and water and sat me down to get acquainted with me and what shots that would serve my individual career best. Stav, his assistant, asked what music I'd prefer and adjusted it throughout the shoot to my liking. Alan even helped me choose my wadrobe which made me totally comfortable with our selections because his expertise with what would work best were obvious. He then creatively picked 3 different locations to shoot and began to build the lighting. We then started shooting and his ability to direct me was perfect. I'm a good actor, but modeling or doing stills isn't my forte. Alan made me feel like a pro while he coached me through each of the shots. Myyyyyyy goodness, when he pulled me over to the monitor to review a few shots I was 100% blown away. I never knew I could look so good! He said, "man, you look like a movie star" and with absolutely humility, I agree with him. My shots look like serious A-list caliber work.
Everything about my experience was a 10!! I can't wait to get back and work with Alan again soon, as well as share this gem of a person and photographer with friends in the business.
If you can't tell, I'm head over heels for Alan Weismann photography and his team. Thank you so much you guys. You exceeded the best expectation I could've ever imagined and for that, I'm immensely grateful.
Thank you Alan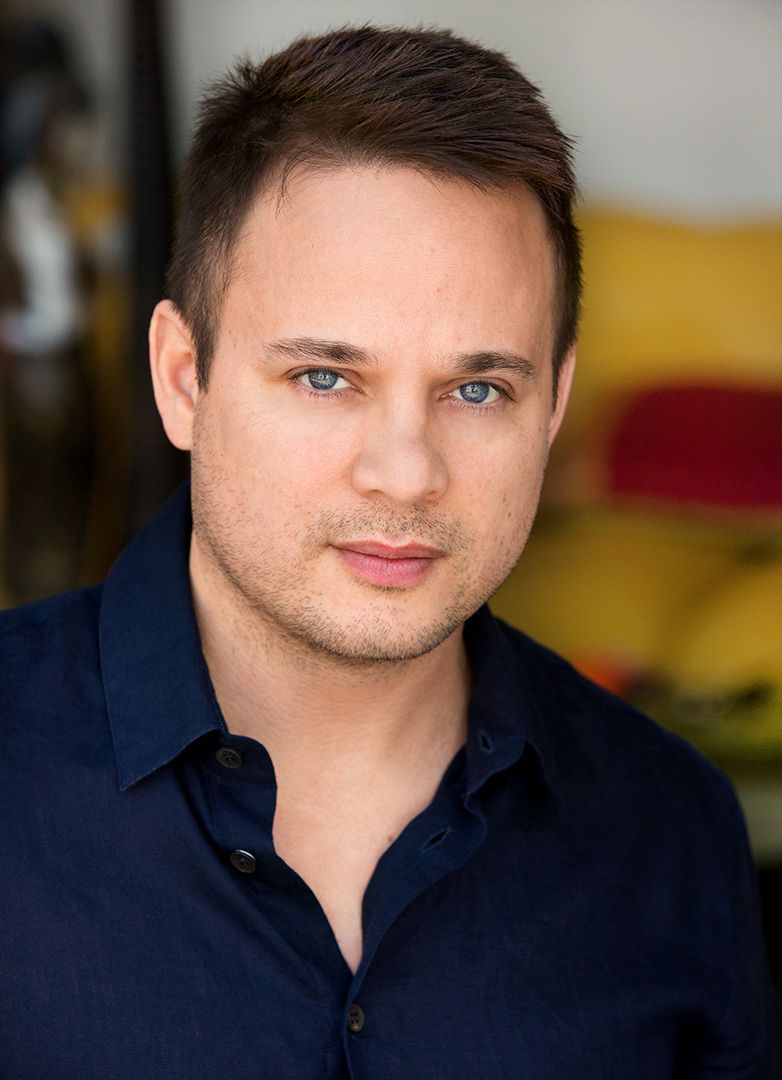 John Cox
I had heard that Alan was the "Master of Lighting"; the photos on his website proved it. I've had some unsatisfactory headshot experiences, so I wasn't looking forward to making an appointment. But when I called Alan, he immediately made me feel at ease - he's got a great sense of humor. He's passionate about his work & even over the phone you feel confidant that this person is going to work hard to give you images that you want, & THAT is something that I didn't get from anybody else.
The real kicker is when you meet with Alan & he starts setting things up for you. He has a gift for making an uncomfortable, artificial process become organic - I actually enjoyed my photo session.
I will definitely go back to Alan Weissman in the future & highly recommend his services.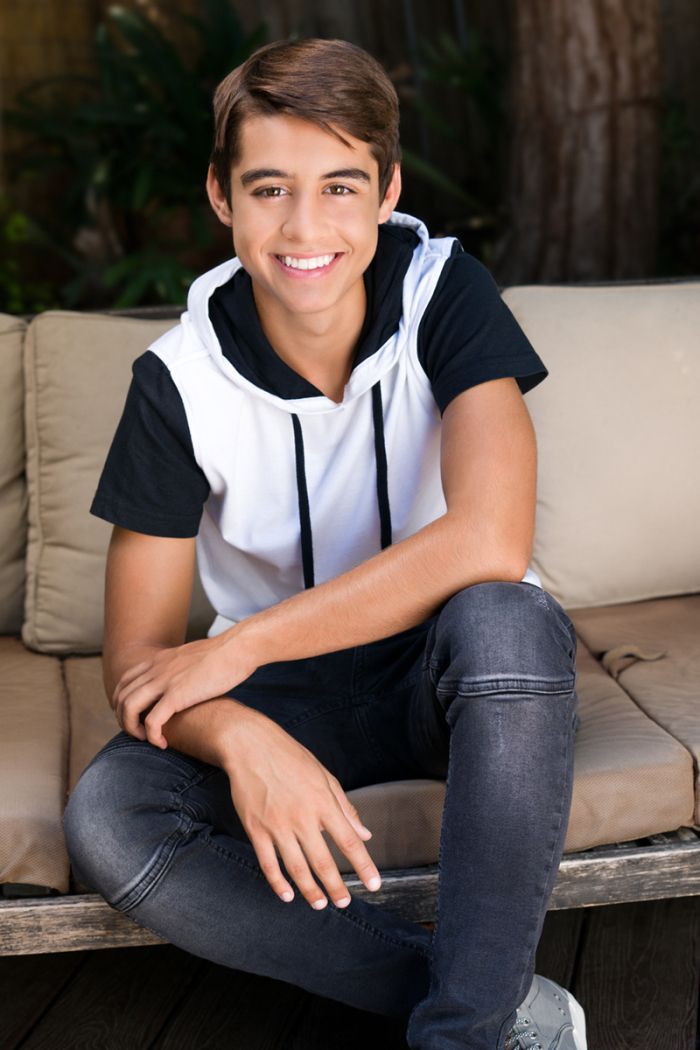 Victor Velloso
Alan is more than a photographer. In your eyes, he can find the best of you, and capture the most unbelievably beautiful pictures. He makes you feel like you are at your own home. With his friendly style, he conquers your trust, and makes you feel like you have been friends for a long time. This is what me and my family felt from him.
Alan is way more than a photographer, he is a true friend. Thank you Alan for the nice session and for your friendship. See you soon.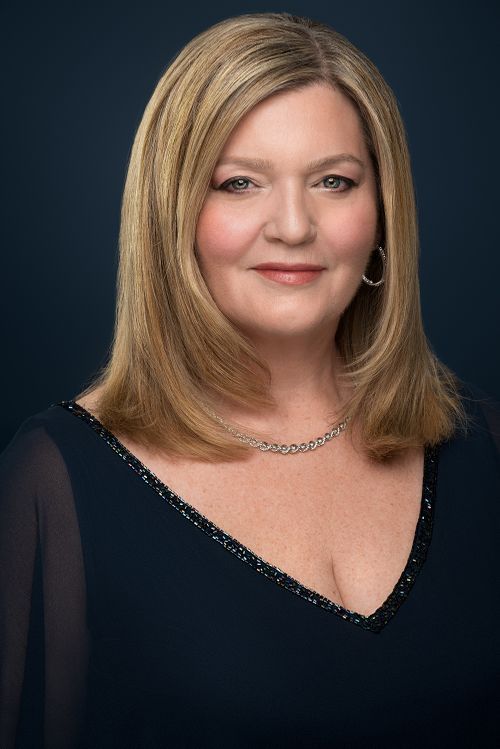 Teri Craft
Alan and his team are amazing! I'm a commercial real estate agent that was in desperate need of a professional head shot. I was wanting something exceptional, so after thumbing through all his celebrity photos, I booked a photo shoot with Alan. I happen to be incredibly un-photogenic and uncomfortable having my picture taken but Alan and his team were fantastic!
I booked his make-up artist, Yasmin and I'm so glad I did. She was great! The whole experience was really relaxed and I felt like a celebrity! Can't thank Alan and his team enough for the great photos. Alan is an extraordinary photographer! You won't find anyone better!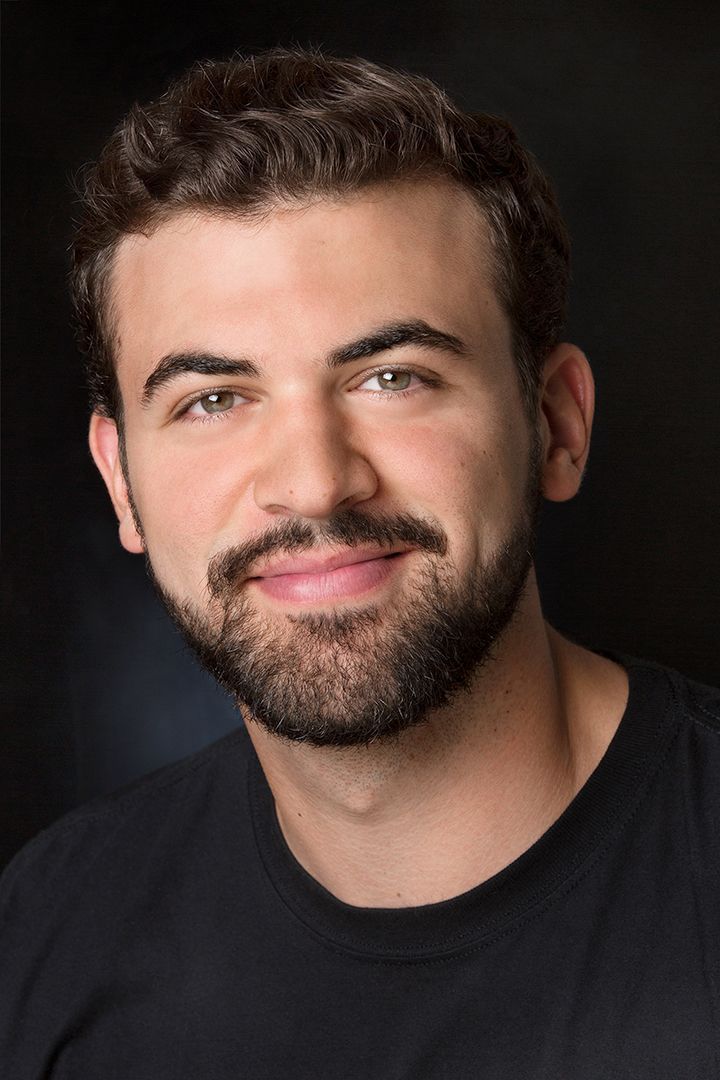 Ahmed H.
I went to Alan to get my headshots taken, and it was an incredible experience. He is so welcoming and warm, made me feel extremely comfortable throughout the shoot, and it was just a lot of fun. His studio manager Morgan, was also really helpful and accommodating to all my questions and concerns, before, during, and after the shoot. The pictures I took turned out great, but more importantly, it was such a pleasant experience, I'll definitely be going again when I need newer headshots. Quality guy and a very talented photographer!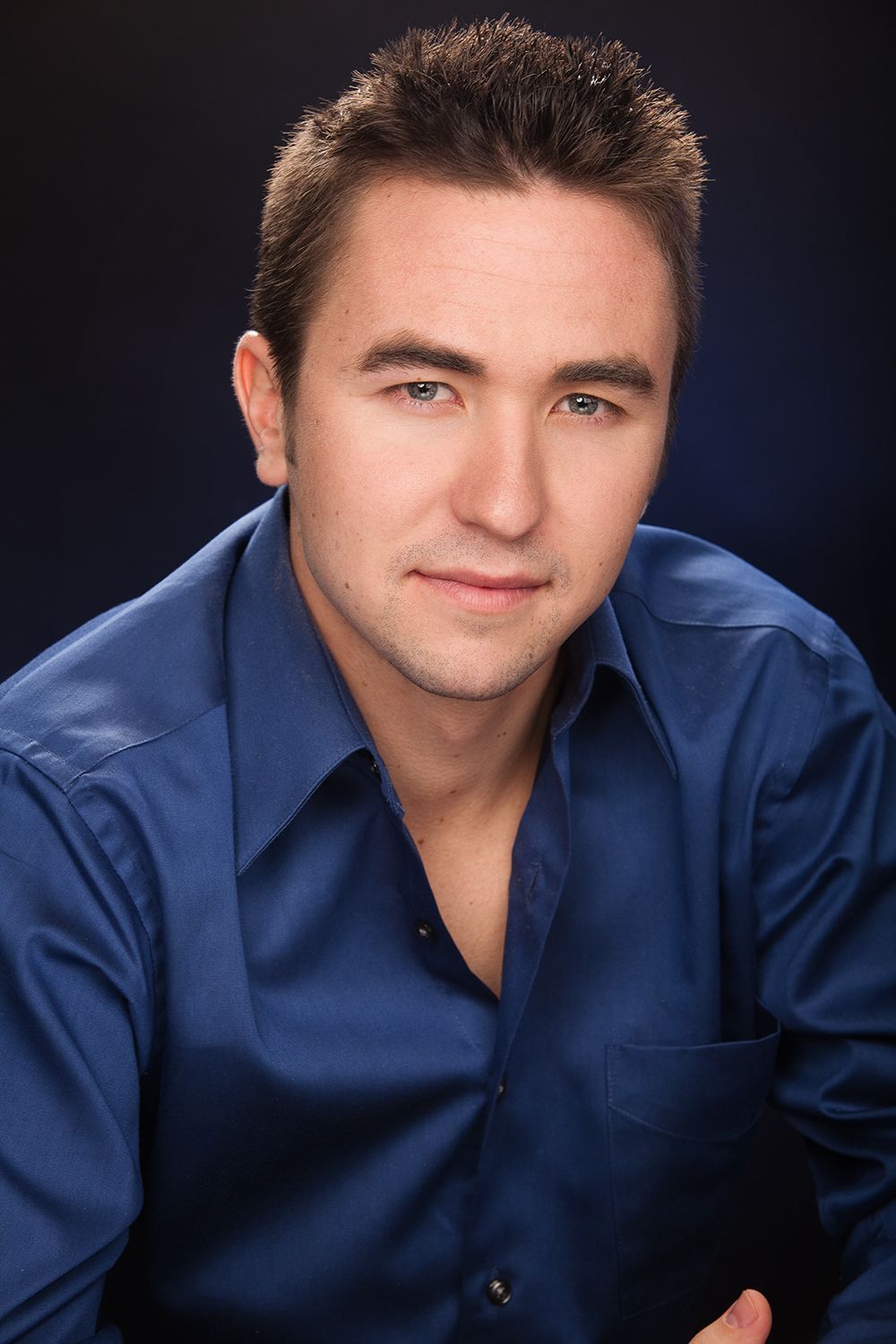 Zach Criswell
It's hard to describe the experience of working with Alan, because I can assure you it will surpass your experience with any photographer in Hollywood. Whether you are a veteran in the entertainment industry, or if you are just arriving in Hollywood Alan is the guy for you. His 20+ years in the industry speak for itself, and his successful cliental throughout his career demonstrate he is among the elite in Hollywood. While working inside his breathtaking studio Alan is a complete perfectionist about his craft, and he delivers the same amount of professionalism, dedication, and effort with every client. Alan is known for demonstrating exceptional lighting in his photographs, and he truly understands how to bring out the full potential in each of his clients. With the support of a high-quality staff you will receive valuable insight that will help bring your career to a new level. I would recommend Alan to everyone in Hollywood. If you want to bring out the best in your career and in yourself, I would think you would want to work with the best person to help you do that.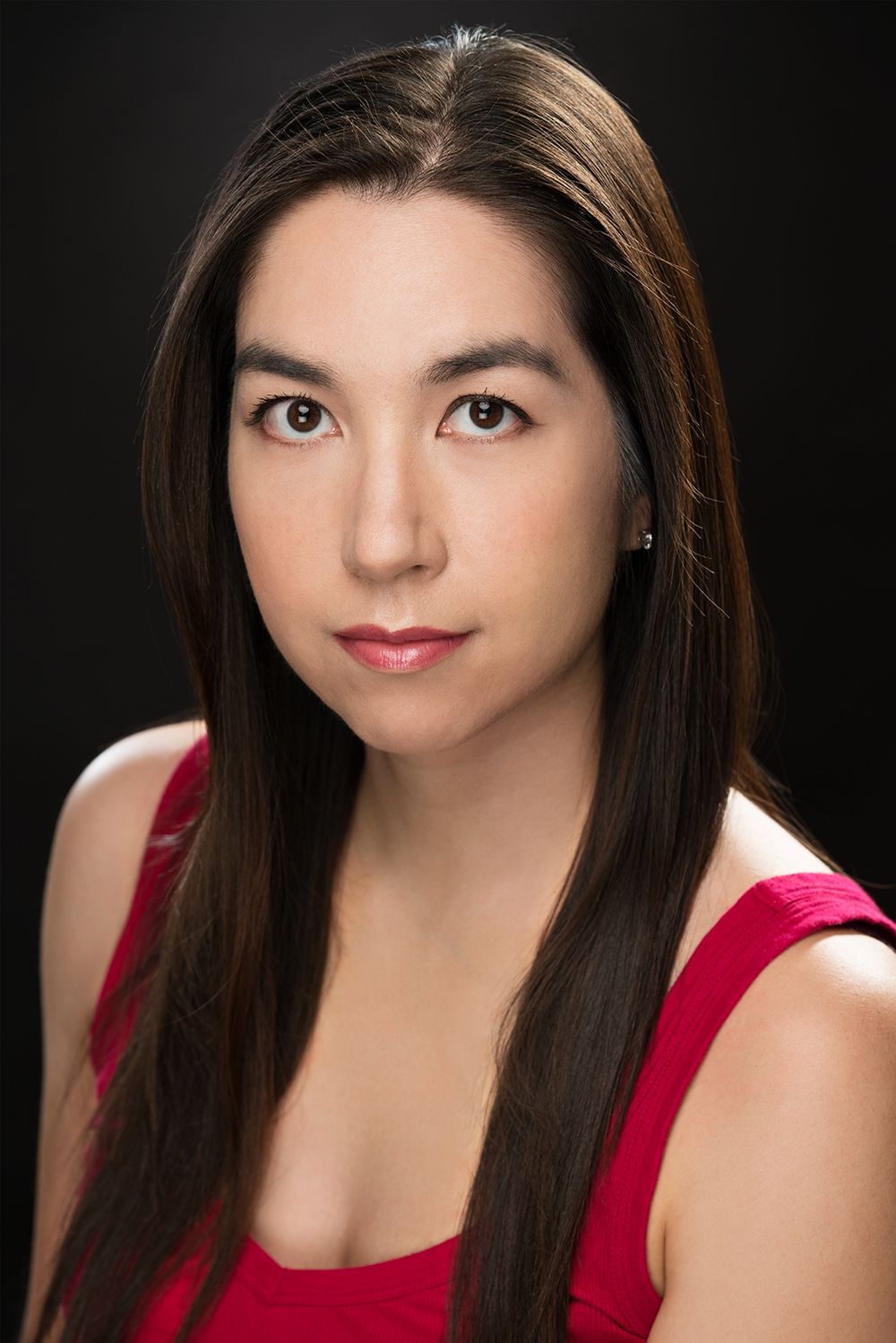 Mimi Baranova
Amazing photographer. Wonderful man. I just had my photo shoot with Alan and I have to say, I've never had a photographer be so detail-oriented, so dedicated, so committed to his work. He spent a lot of time with me, more than other photographers have, to take beautiful photos, and even went out of his way to take a few final shots of me after we had wrapped, because the natural light on my face was "perfect" and he wanted to capture me at that exact moment. So dedicated and full of energy, and so warm, approachable, funny, genuine, humble. He has photographed many celebrities and is a far cry from the typical Los Angeles narcissistic photographers I have met. The hair and makeup artist, Jeffrey, was amazing too, he had me looking my best but still natural. I felt like Alan and I had known each other for years and we had just met. I highly recommend.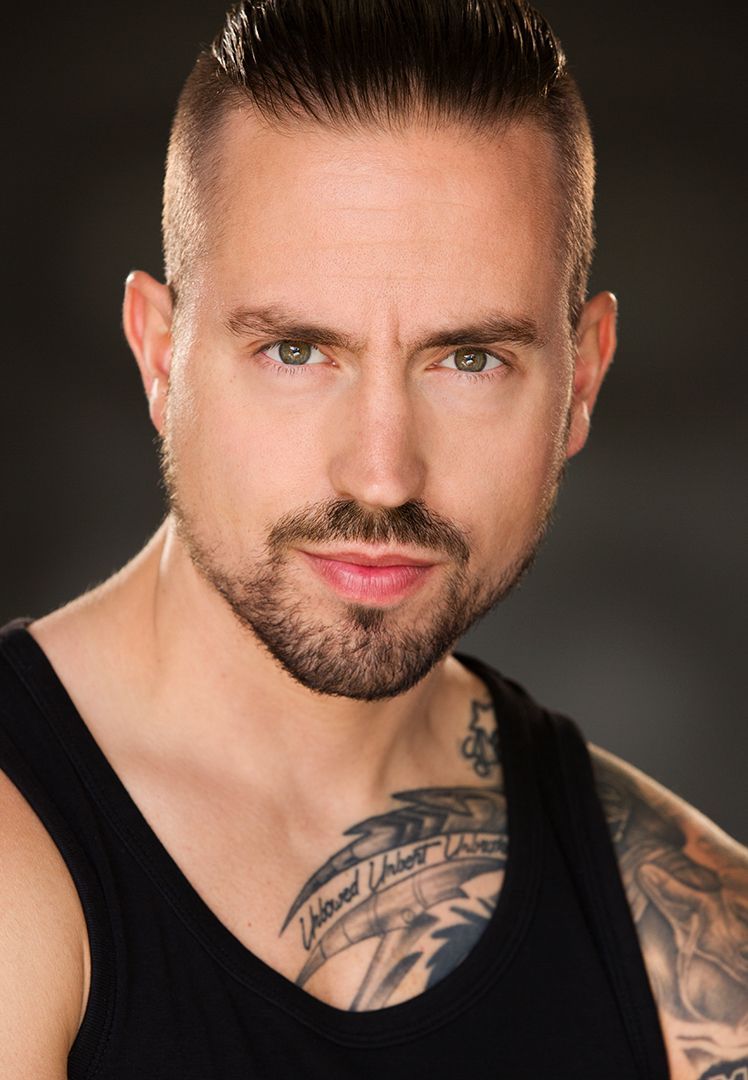 Anthony A.
Alan is truly an artist. It was a mind-blowing experience! He is so friendly and professional!
He will take the best out of you to enhance it in a way you have never seen before! He masters lighting and is insistent on trying to capture the best shots to make sure the both of you will love the result. If not he will die trying and take more time to craft his arts...That is true professionalism.
The time I spent with Alan and Natalie was so great. Alan made me feel comfortable enough to snatch the real nature out of me. Your pictures need to be just like you and the end result was much more than I was expected... I never felt so relaxed with an unknown photographer before shooting with Alan and I wish to thank the both of you for the amazing job you have done. My headshots speak the truth for themselves.
Alan is just brilliant, complete, genuine...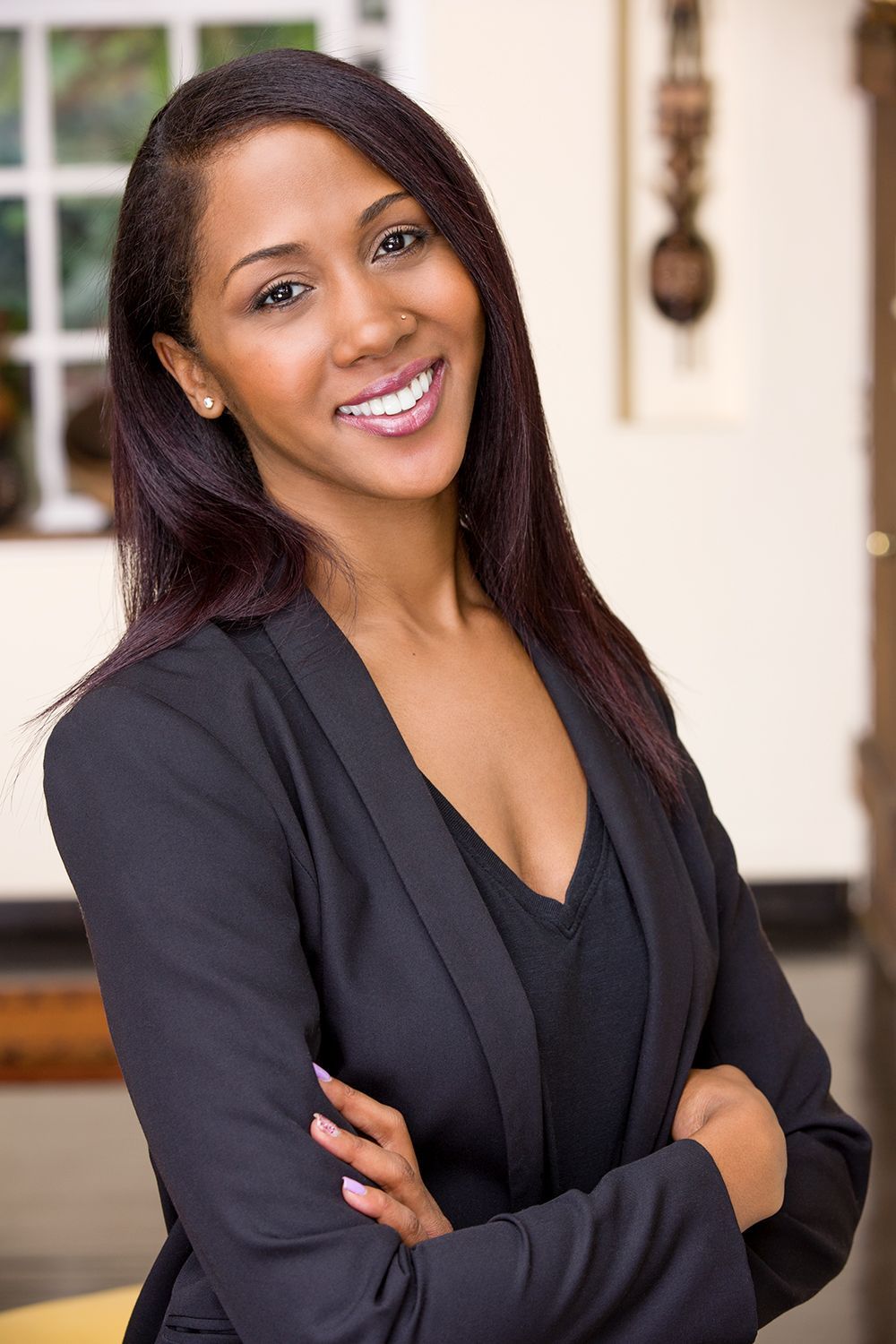 Melissa Joi
There are not enough words to express the energy that Alan gives you! This has been by far one of the most funniest, comfortable, and professional shoots I've had. He and his assistant Morgan make for a great duo…I also used his make up artist Rita, who I absolutely loved! Did I forget to mention how great my head shots came out?! Alan is a visionary.. I told him what I wanted, not knowing exactly what that even was…and he made it come to LIFE!
Melissa Joi—–Is a Satisfied Client!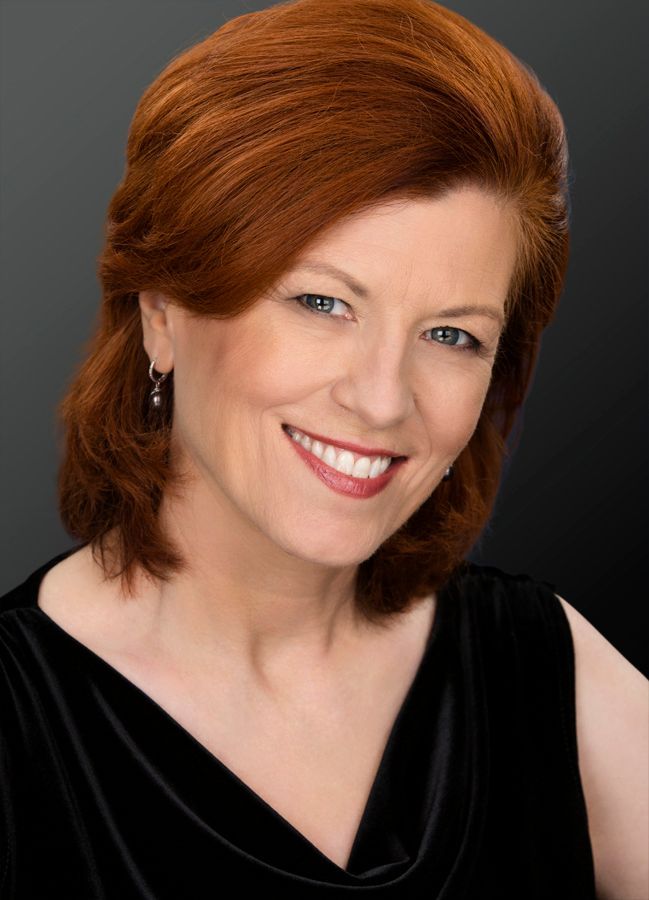 Karen R.
ALAN WEISSMAN is THE BEST headshot photographer in the business. There were so many great shots, it was hard to narrow them down. For me, doing photoshoots was like going to the dentist, but Alan made it so easy. He is professional, likable, fun, funny, has great prices, and works with a wonderful makeup artist. I promise you will love him & his terrific, incredibly helpful associate, Shoushan. FIVE out of FIVE STARS.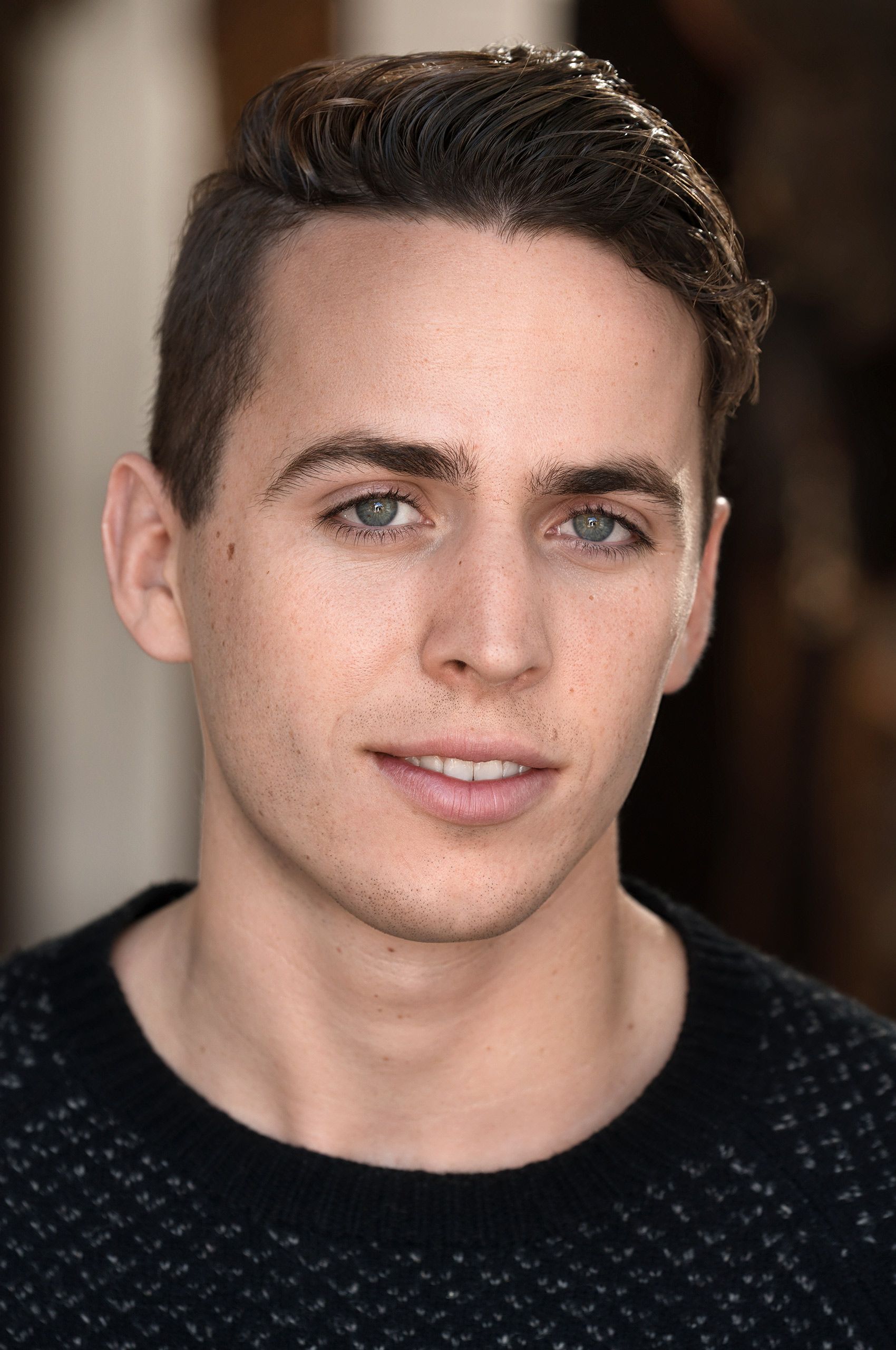 Conor Burke
"If you want the most personalized experience possible and know that every dollar spent was worth it, then look no further than Alan. The moment you meet him and his staff you are greeted so warmly you feel as if you had already been friends for years. His studio set up is very professional and he makes sure you feel as comfortable as possible, especially since he asked what music I liked to listen to and ended up playing it the whole time (Travis Scott and Lil Uzi Vert, my boys!!). His assistant, Susie, was there next to him the whole time helping with the process and really making me feel comfortable in front of the camera and created a great dynamic with Alan. They wanted to get to know me as a person and didn't just see me as another numbered client. Originally I just wanted to do two looks, a commercial and theatrical, for acting but ended up doing a third look because I enjoyed the experience so much. If I had more money, I might have just kept throwing money at him for how good these photos were turning out during the entire session. He spent some time picking out the best photos for me for all the looks and I've never felt more excited for starting to get out there in the acting world after seeing the winners that we found. All in all, I can't recommend this guy enough. He takes his art and craft of photography very seriously but at the same time knows how to have fun and is extremely charismatic. It's a celebrity experience unlike any other."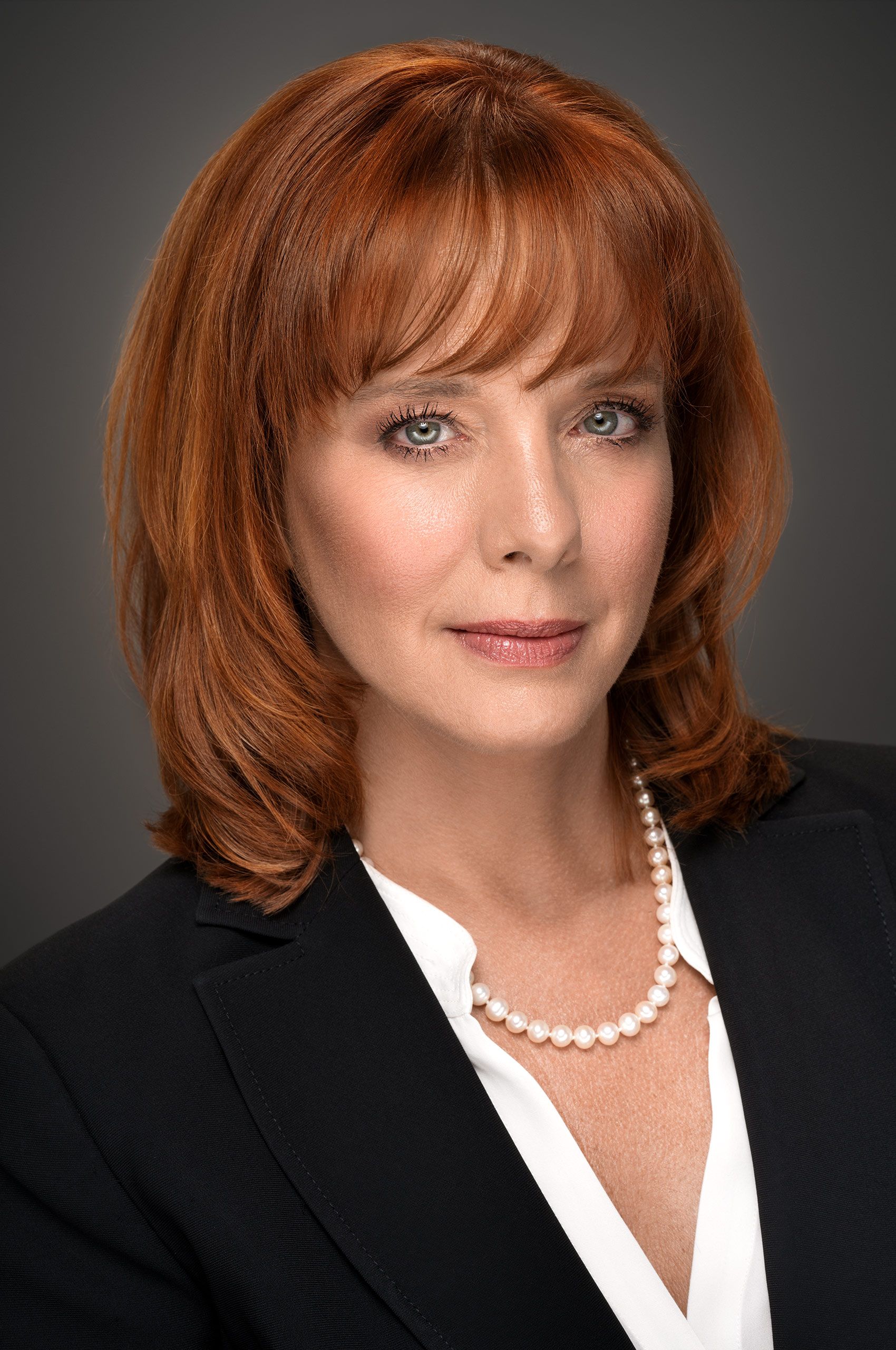 Kimberly Carter
I highly recommend Alan and his staff if you're looking for a professional that will make you feel relaxed and enjoy the experience. The best part is when you see the final results - the pictures! His staff can apply make-up and touch up your hair. It was the best experience I had with a photographer.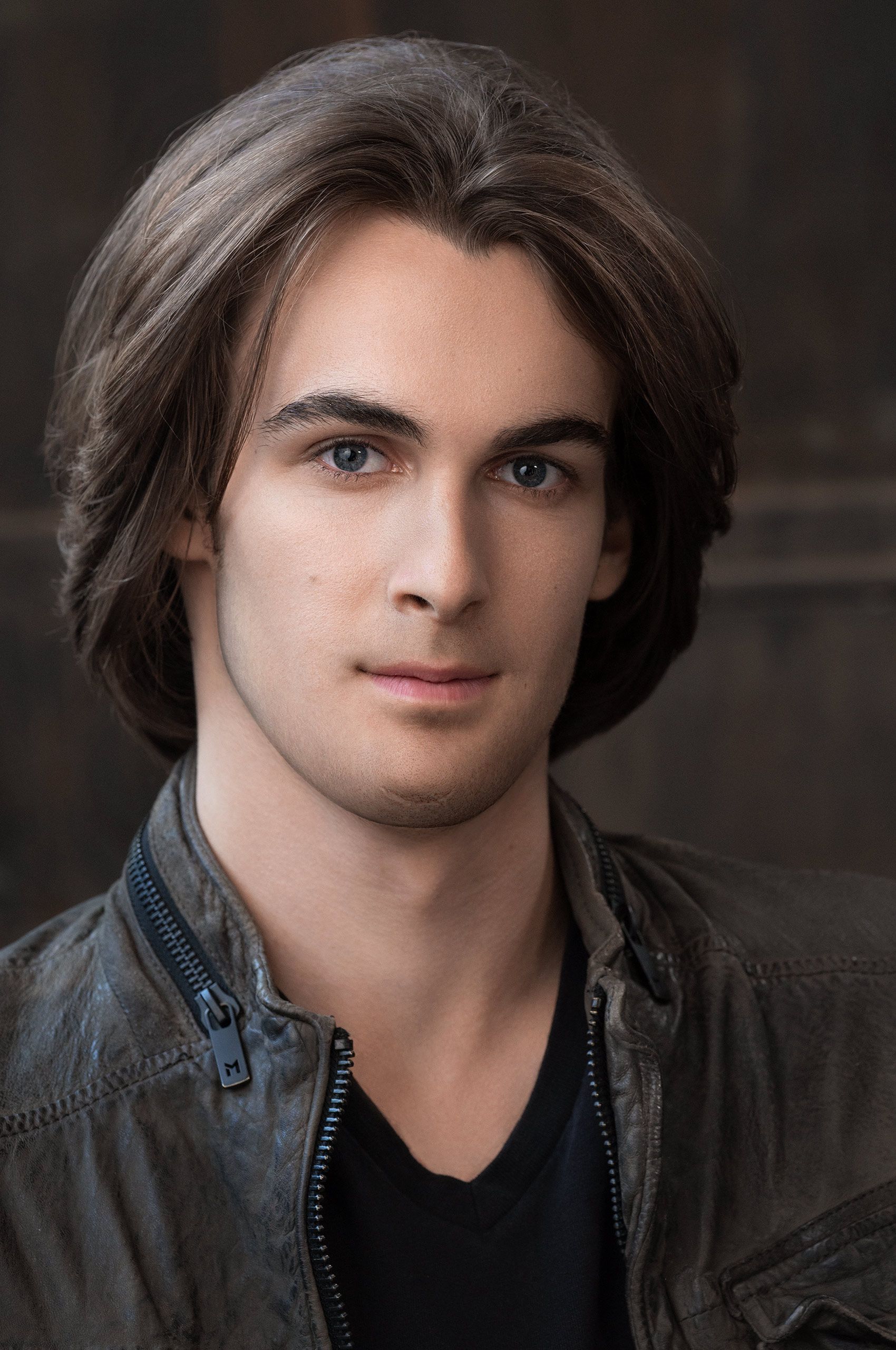 Connor Muhl
Working with Alan and his team was a dream come true. Professional, and welcoming, I felt at ease right away. I had a phenomenal shoot and lots of fun; it was such a great experience! Alan's assistant, Stav, was warm and helpful all the way through, and his camera assistant, Thea, was wonderful. The make-up artist, Yasmin, did an excellent job as well and stayed with me throughout the shoot, as did the entire team. One of the things I hoped for most was expertise in lighting, and Alan is a genius. From the moment I walked through the door, I knew I was in the presence of a special talent that was surprisingly affordable.
I can't thank Alan and his team enough.
Nora Chiang Wrobel, Pianist
I was referred to Alan by an opera singer and friend for whom Alan took very beautiful headshots. Being a professional pianist, I've had headshots taken at least a dozen times in my life by professional photographers. None of the photographs I've used for my work has EVER compared to the candor and variety of Alan's photos. For one thing, Alan took hundreds of shots while other photographers took a fraction of that amount.
Among the many things that makes Alan's work remarkable is that his studio is in his beautiful home and his makeup artist Yasmin and his assistant Danielle are part of the artistic discussion throughout the shoot. The easy banter and affection between the three put me immediately at ease, as did the casual conversation I had with Alan before we started working. While we were chatting about nothing in particular, I felt Alan not only studying my face but reaching out to know me as a person. Alan's quirky artistic personality, easy friendliness and
beautiful but cozy home created a very relaxing setting where I felt I could be myself. It didn't hurt that Alan and I hit it off right at the bat and became old friends immediately. And a warm cup of home tea was also very welcome.
Alan, Yasmin and Danielle looked at the pictures on his computer throughout the shoot and were always making small changes to improve or create more variety. Yasmin tweaked my hair, makeup and clothes, Danielle changed the background and lighting equipment while Alan not only made suggestions to alter my facial expression but continued our casual chatter throughout. As music of my choice was playing and I was enjoying my new friends, the shoot was suddenly over. I never knew four hours could pass so quickly!
I now have hundreds of photos from which to choose. I have never before had so many pictures that catch all the different sides of my personality so beautifully. Alan is truly a wizard. My long search has ended. I have finally found the photographer to whom I can go for reliably artistic and candid photographs. Thank you Alan, Yasmin and Danielle!
Owen Emerson
Alan goes above and beyond, and then some for his clients. He's hilarious, makes you feel relaxed and welcome, and delivers the best headshots you'll ever get. His prices are a bargain for the quality of photos you get, and he always makes sure to sit down with you and look at your pictures to ensure you got what you were looking for. His excellence is unmatched, and his home is beautiful!!
— OWEN E.
Carla R.
We had such a great relaxing time today. Alan did an amazing job at making my son feel comfortable and truly got the best out of him. Alan is so detailed oriented and a true professional. Highly recommend him!
Teremy Jackson
He is literally THE BEST photographer I've ever worked with. Sure he's accustomed to celebrity photography, but he treats all of his clients as if they are the most important thing to him and his pictures reflect that. I have booked numerous jobs when I first started out with only 2 of the shots that we took, and he gave me loads to choose from and helped me to pick my best look.
I've tried others just to test the waters, but I've regretted it since. Alan Weissman is the best and there simply is no substitute for great quality, hard work, dedication, and a passion unlike any I have seen before. Thanks Alan! I only regret not writing this review sooner! You do phenomenal work and everyone should know. I look forward to booking with you again in the near future!
Claire S.
I have nothing but good things to say about Alan. He did an excellent job on my son's headshots. He truly has an eye for the best color and lighting for the perfect shot. I've received many compliments on my son's photos. I'm from San Diego and know a lot of other local photographers. I am so glad I went with my gut instinct and drove all the way up there. Totally worth it!
John G.
Alan is not only a great photographer but a great man. He is very easy going and immediately has a way of putting a person at ease if they are nervous at all. He knows what types of shots to take and how to get them to maximize the chances of whatever your goals may be. Seriously Alan literally took almost all day with me to make sure everything was the best it could be. He went out of his way which is something that 99% of the people do not do in my experience. I say its no wonder he is one of the top photographers around. Thank you Alan.
Jeffrey Michael Scott
Dear Alan,
The photoshoot was amazing! I believe these photographs are the best I've ever seen of myself. Your ability to light is superb. You really know how to capture the essence of ones true feelings in the moment. You truly are an original. Thank you, and I look forward to working with you again.
Bryn Abbott
Alan,
I want to thank you so much for my incredible pictures! I got home yesterday and showed them off to all my friends and called my entire family immediately to tell them how thrilled I was with my headshots. They look better than I could have ever expected. Not to mention,
what a wonderful time I had taking the pictures. It was so fun! You, Caroline, Rita, and everyone else made the experience relaxed, comfortable, and memorable. Now armed with these pictures,
I have so much more confidence to go out in the business.
Thank you for everything Alan, and I promise you haven't heard
the last from me…I will come by soon!
Much love.
P.S. When all my girlfriends saw the pictures, they said "I want pictures this beautiful of ME…It would be great for my self-confidence!" Hahaha
Don Donnelley
Alan WILL get THE shot… and you won't even realize it! Alan lets his love for photography, his child-like creativity, and his joy of people guide him as you spend a few hours together, laughing, talking, and -oh yeah- taking the best pictures of yourself you have ever seen! While taking literally hundreds of shots, Alan kept me focused on other things; favorite tv shows, my ex-girlfriend, even my near car crash with William Shatner on my way over! It brought out a wide range of emotion, and he captured all of it expertly! He is a good man, and he is GREAT at what he does! Thank you Alan!
Deron Shirley
You are an artist. I (and everyone else) can't say enough good things about your photos, but let me try… In the ONE year after taking photos with you I have: –Signed with 3 Big-Time talent agents! One each for theatrical, commercial & print representation. –Starred in an independent feature film that will premier at next year's Sundance Film Festival! –Gues Starred on an episode of MTV's new show, "the Andy Dick Show!" All because of you! These are all miracles, and you are the miracle worker! Before I took pictures with you I didn't have a career and now the most amazing things are happening! I can't thank you enough, not only for the photos but the prestige & professionalism that rubs off you onto everyone fortunate enough to find your help.
Aaron Wilson
Alan, I can not begin to say how much I LOVE my new headshots! You are the best, which is why I refuse to shoot with anyone else. I didn't even feel like you were taking my picture. You are a man proud of his work and it shows in every single photo you took that day. I had a terrible time deciding which ones to make my final choice because they all were phenomenal! Every single person I have shown them to has had the same reaction…THOSE ARE GREAT! Not only am I proud of them myself, I am being called in to audition time and time again! I'm ready to knock down every agent's door in Los Angeles and plow right on through. Just wait and see what will happen, I promise it will be spectacular:) Thanks again, I will keep in touch.
Sophie Hannah
Alan, I just wanted to take a minute to thank you, thank you, thank you so much!!!! for my amazing headshots. I can honestly say that i have never had such a great experience working with a photographer… and have never been so happy with the photographs. Usually there are one or two pictures that I like when i get the proofs back… but when i got the proofs of the pictures that you took, i couldn't find a bad one. From the very beginning when we were picking out wardrobe I had a good feeling because you helped me pick the right outfits but at the same time helped me find what i liked best as opposed to just telling me what to wear… you could tell that i wasn't happy with certain shirts… and even if you liked them you told me not to wear them because if i didn't feel great in the shirt… it would come across in the photos! I know nothing about lighting…. but all i know is you sure brought out the RED in my hair which makes everyone happy! I am so excited to go out on castings and auditions with these new pictures, because i feel that they really capture me. You, Caroline, and the lovely Lafit made the whole shoot such a happy one….
Samantha D.
Alan is honest and real, and strives to not just take a "pretty" photo, but to capture YOU. Anyone can take a "nice" photo and provide you with a "nice" headshot, but to bring real LIFE to a still photo-This is an art form. What I strive to achieve as an actress, as an artist in my own right, Alan achieves in his. Perhaps this is one of the reasons why I was so drawn to him from the start.
During the shoot, Alan was patient, diligent, thoughtful, attentive, audacious, fun, and exciting to work with! A wonderful human being!! And I cannot go without mentioning his sidekick Lafite- who happily came to sit on my feet to calm my nerves and steal Alan's limelight at every opportunity. (His sidekick happens to be incredibly adorable and of the four-legged variety!)
I was simply beaming when I stepped out of the studio, and was overjoyed when I received my photographs!
Kay Foster
Dear Alan,
Well I've just got to thank you for the terrific photo session and beautiful finished photos you did for me. You made it such a fun experience and very easy for a novice such as me. I must share with you that the very next day after mailing out my pictures to agents, I received a call from an agency that wanted to represent me. I interviewed with him and several days later, he sent me out on an audition for a commercial for Microsoft. It all started with your pictures!
Laura Love
Dear Alan,
You took my headshots this morning, and I walked out of your studio feeling two things: 1. I felt like a star! 2. I felt like I'd made a friend Thank you for a beautiful insuring of laughter, creativity, and fun. In a city like LA, where everyone is fighting and struggling to get noticed, you find a person's unique beauty in a seamless, simple way. Your photos don't have to fight for the spotlight, because they radiate in and of themselves. So thank you again-for your talent, your art…and of course, my FABULOUS new head shots!!!
Gillian D.
Alan,
It took a long journey for me to think I deserved the best of anything but I'm thrilled I'm finally there and could hire such a fabulous photographer! It's been a week since the shoot and I'm still going over each glorious shot knowing I could choose from many. You caught my personality and essence and just knew I'm a glamor girl at heart. The lighting is fantastic and I'm so glad I listened and trusted you! I'll call soon with my final choices but for all you actors looking for a great headshot -just book the man and get the best photos in town!.
Mayra Veronica
Hello Alan,
It was a pleasure working with you yesterday. I absolutely love your film noir work and was very happy to find a photographer who is not afraid of getting creative. So many in the industry are inflexible to playing with ideas. They are set on a structure and fail to see that art is about difference and ways of expressing it. As an artist I need a photographer who is on my same page, who understands my differences and is able to bring them to life. You brought out the artist in me and I'm thankful for that.
Aaron W.
Alan,
I cannot thank you enough for the amazing headshots!
I will neverforget the moment I showed my mother and she was so pleased to see how well they turned out. I am so proud of them and I tell everyone about the wonderful experience I had during the shoot. You were able to capture an honest connection with me all while keeping me relaxed and at ease.
Thanks for all of the laughs! I will keep you updated on what happens in my career.
Sharon Bennamer
Dear Alan,
Recently I have had my photos done by you for an actress headshot. I must admit I was a little nervous and unsure of what to expect, I haven't been in front of the camera for years.
The minute I walked in to your amazing studio I felt calm and relaxed. The cool vibe of your place really helped me get comfortable. When I met you and your awesome dog, Lafitte, I knew I had chosen wisely. You accepted me with warmth, patience, and not to mention, professionalism. I felt we bonded right away.
A few days ago I received my photos in the mail and they were perfect! You have captured the real me. The way I really feel, it reflects in the photo as soon as you look at it. Thanks to your great skill and talented eye, I feel more confident today to go to an audition knowing they will love my photo. I feel more confident about myself! When I am famous, and I will be, I will be sure to mention the "Great Alan," the wiz photographer that helped me start my career. So thank you.
Michael Lagrimas
Alan, Working with you was truly a great experience. The whole process flowed so well and I couldn't have been happier with the end results. You truly are a credit to the art of capturing the soul and moments of people. I look forward to working with you again in the future and cannot thank you enough for your mastery and guidance on an essential tool in my career.
Sarah S.
Dear Alan,
I knew that I made the right decision the first moment I met Alan. Not only did I have a wonderful photographer, but I made a great friend too. Alan makes you feel comfortable and most important have fun! My first set of head shots are gorgeous!
This has been such an amazing experience. Alan has an incredible team working with him – Caroline, Rita, Emma and Tammy – Thank you girls so much for everything! Alan you're the Best!!! Hats off to you!!!
Ri Versteegh
Alan,
When I came in, somewhat nervous, I felt as if I came into a room of old friends and when Alan took pictures of me I felt as if he had known me for years and was able to bring out what I was most proud of.
Even though I understand neither lighting or colors it was obvious to me that he did when I saw the pictures he had taken. Alan made me feel relaxed and after only a minute it was clear to me that I was in for a very good time, we laughed and joked around while he took some of the best shots I have seen of myself.
I had a great time and I felt so secure.
Deannie Janowitz
Alan is one of the "great masters" when it comes to lighting and making people look absolutely glowing and beautiful! Thank you for your amazing talent!
Katharine McEwan
Dear Alan,
Thank you so much for giving me the gift of great headshots. You are a genius in your field and deserve all the success and recognition a person could want. The way you work is truly unique and I am so glad I was able to meet you and work with you.
I wish you all the best and hope to see you soon again.
Alyson Frank
My whole experience with Alan was amazing! the make-up artist was fantastic! I loved the whole photo taking experience, usually I hate how I look in photos but Alan made me feel so relaxed and comfortable and I loved how I looked in every photo, I also loved that he let me take pictures with his adorable dog Lafete!! After I got the pictures back from being retouched I couldn't believe how amazing they looked! I had such a great experience, I recommend Alan to anyone!!!!
Tamara C
Alan Weissman is hands down one of the best photographers in LA, his work is amazing and he is so passionate about photography and making sure that not only will your photos look beautiful but the best to where you have a greater chance of getting booked. His studio is so cool and the views are wow and he makes your feel right at home.
I did a lot of research before I chose who I wanted to invest my money in and one of the reasons I chose alan because when I spoke with his assistance on the phone she was kind, honest, upfront, and went into details and if i needed her to repeat she was kindly and patient enough to do that, and your able to speak to him anytime for more info. When i went to get my head-shots done his work and ora reminds you of why you love LA so much. Whatever you do if you want your photos to be perfect and still look beautiful like you are...go to Alan I swear you'll be writing a 5 star review next!
Jon S.
Alan is a tremendous talent who made me feel at home in his studio. His warmth, humor, and creativity made my confidence shoot-up one hundred fold. From the first minute meeting Alan we were on the same page. He's very perceptive and knew what I wanted before I even articulated it. Upon meeting Alan, I just knew I was going to shoot with him…I didn't even interview other photographers.
Jen M.
Alan Weissman is a breath of fresh air . . . he's fun and able to be in-the-moment. After looking at my initial test shots and seeing they were of PERFECT photographic quality (and by that I mean the lighting, coloring and angles) I knew I could relax, have fun and not concern myself with the quality of his work. Because Alan is able to grasp the comfort level of his clients, by the 200th shot — right when I began to feel myself wilt away behind the hot lights — Alan was able to perk me up with his sense of humor and quiet sense of professionalism. This is the first week I've been using these new headshots and I've already booked two jobs!
Kerby T.
Alan was wonderful to work with during my photograph session and the results were just what I had hoped for! The photos he took will grace my personal website and blog, as well as be used for numerous promotional purposes regarding my leadership of our 31 year old national organization.
Ada C.
Alan is an amazing photographer who crafts you to perfection with light! I've seen the works of many around the world, yet no one beats the way Alan creates headshots. Have a look at his website and compare them to others, and you will see what I mean! Also, when Alan is shooting for you, he is patient and takes the necessary time (however long it may take) to capture your personality, your essence in the photograph. He takes no short cuts... he even experiments with new ideas if he suddenly thinks that might bring out a new, interesting side to you. A funny, intelligent person to work with, you will enjoy a day of taking your headshots, and will love the results Alan has created for you at the end of the day.
Lisa S.
I took my 15 year old son for his first head shots to Alan Weissman. I had no idea what to expect. Alan immediately put my son at ease and got some fantastic photos. His professionalism and experience were apparent. He made it fun and I wouldn't recommend any other photographer for head shots. Absolute pleasure.
Jacqueline Moran
I was timid about spending so much but after booking with Alan was so friendly from the conversation on the phone to the moment I walked into his home. He instantly took me under his wing and I felt like I had made the right decision from the get go. I just loved how comfortable I felt with him and the makeup artist. Not to mention that my head shots are AMAZING! I could not be more satisfied.
Patricia V.
I'll begin by saying my hunt for headshot photographers went on for quite a while until I made a decision on who to go with. The minute I stumbled upon Alan Weissman Studio I knew it was the right place for me. I initially spoke with Morgan who is his assistant and was extremely sweet and informative. Then she proceeded to ask me if I'd like to speak with Alan himself to answer any further questions I may have, I said yes of course. Alan was so so personable, got to know me and joked with me while on the phone to get a feel of my personality. He uses this during your shoot to bring out personality on camera. I instantly had a great connection and felt so comfortable.
My Headshots turned out amazing and he walks you through each step from beginning to end. Meaning Headshots, retouching, and where to print. His make up artist Rita was also outstanding. She brought the best out in me while still making me look naturally beautiful. The entire experience and energy at his studio was the best and I feel so lucky to have found him.
Thank you so much Alan, Morgan, and Rita.
Seth M.
I had the pleasure of working with the great Alan Weissman and his lovely assistant Madeline. Madeline helped make all the arrangements to accommodate my schedule and is quite possibly one of the nicest people I've ever met. When I arrived I was greeted by a magnificent home tucked away in the hills of Los Angeles. Alan's use of his studio and home space for pictures is nothing short of brilliant. He created a relaxing environment that was easy to work in. His eye for detail and creating a natural look surpassed my expectations. I will definitely be returning anytime I need any photos of any kind taken. Do yourself a favor, get your picture taken here.
Edward Ferrari
Alan, I honestly couldn't have imagined a more comfortable photo session. Your professionalism, humor, and confidence really put me at ease. You truly delivered such exceptional shots and I appreciate the added time you spent ensuring that the final product met your standards. Thank you so much, I look forward to the next time I sit for you.
Yi L.
Best shots I have ever taken. He really got me, and the whole process was effortless. Alan knows how to put people at ease, and his enormous home studio space was beautiful, comfortable, and relaxing. The makeup artist I got through him was excellent as well. And great customer service! His assistant Shoushan deserves a shout-out too.
Sarah S.
I had a fantastic headshot session with Alan. This was my first time getting professional shots and I am happy with my final product. He took so much time to get the perfect lighting and made me feel so comfortable in front of the camera.
He also taught me which poses and angles accentuate my look which was extremely helpful. I highly recommend him!
Dan W.
What a great experience! I am new in the acting industry and I chose Alan to do my headshots. He definitely went above and beyond in terms of making me feel comfortable throughout the session which is very important. He put in a lot of effort to make sure he captured the best pictures and the pictures came out perfectly! When I need to get updated headshots Alan will definitely be who I choose again!
Olivia A.
Alan is fantastic photographer, he put his soul in the photoshoot to achieve perfect picture. He is really passionate about what he is doing and open to experiments and spending longer hours to get the best of the best. He's team is also very helpful, make you feel relaxed and comfortable.
Don't waist your money on other cheaper photographers like I did before, go straight to Alan and you'll not gonna regret.
Adriana L.
What a nice experience to have a photoshoot with Alan!
My teenager son needed new head shots and a friend in the industry gave me his contact. This has been so far the best photographer we have gone to. He is very knowledgeable, professional, perfectionist and warm person. We just loved him! I can't agree more with what all the reviews said about him and his team.
Jess B.
Let me first start off by saying that I am extremely shy to be in front of a camera, but from the moment I walked in the door, Alan and his team were incredibly welcome, friendly and silly. Alan began by just having a natural conversation with me and talking about how the day would go. He was patient, professional and engaging the entire time and had me laughing constantly.
He strives to find the best light and expressions that showcase you and your own style and he doesn't stop shooting until you both are happy. I am ridiculously appreciative of Alan and his team Ashley and Jeffery (the makeup artist I had). They made me feel confident and beautiful the whole time and I could tell they genuinely cared. Thank you all so very much!! It was a pleasure working with you all.
Sergio L.
Alan is a well seasoned and intuitive photographer. Our photo shoot was a true collaboration.
I was searching the internet for headshot photographers and the quality of light in Alan's work is what captured me.
It's rare to find people in any industry with the ability to exude a genuine character, a kind manner and a listening ear. With Alan, such attributes are met along with a rich history within his craft, a desire to know people, and his command of the camera. It was my first photo shoot for headshots and a memorable way to kick off my acting career with the proper resource.
Christina H.
I wish I could give this 100 stars.
Never in my life could I have imagined the incredible product produced by Alan Weissman (photographer) and Stephen Dimmick (hair/makeup). I walked in truly not knowing what to expect because I had actually already had a "professional photo" taken that I was not happy with. I guess this was my final try.
I AM SO HAPPY I GAVE THIS A TRY!! The photos turned out 1000x better than my expectation.
Alan and Stephen were very professional, very fun and kind as well as funny. I walked in feeling a bit nervous but with some coffee and some chatting, I immediately felt comfortable with both of them. I felt like they were both on my team--trying to get the best photo possible! Not once did I feel rushed or uncomfortable!
The photo shoot is done in Alan's beautiful home--he has an assistant, who was sweet. He has a whole room set up as a studio with all the lighting made to be perfect!
I highly recommend the makeup and hair artist Stephen too because he made my skin look so beautiful and fresh and he even did several makeup touch ups during the shoot! He was constantly jumping in to fix my clothing just so or to move my hair to make it perfect.
Alan took his time during the shoot, he made me feel special and as though I was inspiring him--he is a true and genuine artist, you can tell he loves his work. He gave me the perfect amount of direction: turn your head this way or tilt your head that way. His attention to detail was amazing!
After the shoot, I called my mom and she told me she could hear the confidence exuding from my voice! I told her that I thought the whole experience was worth 4x more than it costed me...
How much would you pay for the PERFECT shot?
P.S - I was getting a professional shot for application to residency from medical school and I highly recommend this for the ERAS application. The final shots that Alan got just scream "I am intelligent, confident, and you WANT to hire me." This was exactly what I wanted and exactly what I got. I will be recommending Alan to all of my medical school friends.
David C.
I chose Alan because his reviews were strong, and he was near our office. I had no idea how the experience would unfold. Needing about 10 different employees to have headshots, I wasn't sure that I should step up to a professional level photographer for business pictures. I mean when you see the 'A list' celebrities he deals with, wow. But when I reviewed the pricing, it was reasonable. And thinking this was something I wouldn't do often, I thought it made sense to do it right, and pick someone that looked like a real pro.
It couldn't have gone better. From the highly professional treatment that his staff sets the tone with when you first call in, to meeting Alan and going through the process, I can't imagine a better experience. And the results are more than we'd hoped for. These days, with digital media being as important as it is for all kinds of businesses, you have to do something that sets you apart. For us, this was it. Simply put, choose Alan and you'll be thrilled you did.
Sandy R.
Alan was Fantastic! He was so easy to speak with and made my daughter and I comfortable from the moment we walked through the door. He's the kind of guy that you just love hanging out with and THEN...you see the photos he's taking and... WOW - he truly has a gift!! We also had the most amazing makeup artist in Stephen, not only is he incredibly talented, but also a light filled human being - we LOVED him!
We've been to multiple photographers over the years and couldn't be more excited to have found Alan. Can't wait to show her agent and manager these amazing photos - the worst part is going to be deciding which one to choose!!
Alan S.
Alan was awesome! Did a fantastic job, never once did I feel tense or under pressure. I felt as if we had been friends for along time. Laughing and joking around. Talking to me about who I am. Actually trying to get to know me. Who cares about me? Normally it's just about businesses get the best shot and move on your just a number. Not with Alan. He has a high passion and love for what he does. I couldn't have wished for a better experience. Words don't express the quality of his work. He captures the real you, from the inside. He is hands down one of the best in the industry. You can't find too many people that have pride for what they do anymore. His staff as well are great. Very knowledgeable and helpful in every way. Thanks again for the great experience!! I highly recommend Alan Weissman.
Dee Dee A.
Alan and his staff were amazing! They really knew how to bring out the best in my daughter and made us all feel very welcome. They even let me bring my new puppy to the shoot!
Shelley S.
Thanks for the great shoot today Alan. Love how you and your team made me feel so comfortable. And loved that you took your time to direct me to get the right shot. I received more than I paid for. I cannot believe he used the lighting off of the bbq! The photos turned out amazing.
Tomas Velazquez
Alan Weissman is without a doubt the most professional photographer I know. He will take his time with you, make you feel at home, and make sure you are satisfied with your headshots. This isn't my first time working with him and it's absolutely not going to be my last! :)
Frank K.
This place is absolutely essential for any serious actor in Los Angeles. I was very lucky to find him on google. Best headshot I've ever had. Alan and his interns Tonya and Owen are are really helpful and make a great friendly environment to work in. I will be back again in the future for sure! Look no further for serious headshots! This is the spot!
Dustin B.
Alan is absolutely AMAZING. I've done a lot of research and saw many potential photographers to book for new headshots but the moment I saw Alan's website and his work, I knew I had to book him. BEST DECISION I'VE EVER MADE. Alan will treat you like a friend he had known for years so if you're someone like me who can be a bit shy at first, I promise you you're in good hands. He's also really fun to work with, very collaborative and very supportive. I told him I've had headshot troubles in the past so I developed this insecurity that I'll probably never gonna have a good headshot. But he reassured me that that's not true and he really helped me bring out the best of me. We got a TON of great photos to choose from! :) Alan is simply the best and the greatest.
Jeff B.
I have never liked having my picture taken. I don't think I photograph particularly well and it's not something I look forward to. Honestly, I'd rather go to the dentist's office than have my picture taken. But Alan's detail oriented approach as well as patience and experience in trying to get a natural reaction definitely produced the best photograph I've ever had taken of me. Whether you're an actor or not, I'd strongly encourage you to spend the extra money on Alan. I highly doubt you'll regret your choice.
Gaelle C.
Alan is the real thing!
These days anyone who owns a camera thinks they can call themselves a photographer, but photography is an art that not only requires a good eye and technological knowledge, but most of all it requires a talent for capturing the essence of the subject. Alan's true talent is lighting. He is a true master! If you want your headshot to rise to the top of the pile Alan will deliver!
Sean Dube
Alan was terrific to work with and made getting great headshots fun and easy. He goes above and beyond to make sure you look your best in each photo while his humor and care put you at ease and allow you to effortlessly be yourself in front of the camera. I can't recommend him enough!
Lauren H.
Working with Alan was such a great experience! I've always struggled to get great headshots because it's not easy for me to get out of my shell. Alan and his assistant are both very genuine people who made me feel comfortable and Alan was so goofy I didn't feel awkward just standing there getting my picture taken. They also lit me differently for all three of my looks and went above and beyond to get me shots which would really bring out my personality. Then afterwards, they made sure my retouches were just right before they gave them to me for approval.
Shane H.
Alan and his assistant were incredible! His decades of experience was immediately apparent. I felt comfortable and at ease at his studio. I would highly recommended him to the beginner or celebrity. His pricing is beyond reasonable for the experience he presents. He was a pleasure to work with and the next time I need to update my headshots I'll come running back! Thank you Alan!
Natasiia P.
Alan is the best photographer to work with. He has an amazing personality that instantly makes you feel comfortable in front of the camera. I have gone to a few photographers in the past for head shots, but no one can compare to Alan. I instantly felt welcomed, as he was one of the most open and personable photographers I have ever worked with. I felt like myself in front of the camera, as we were constantly interacting during the shoot. I was able to pull of multiple expressions confidently, and he made sure we got the desired photos. I constantly had a smile on my face, and my happiness genuinely showed in the photos. Everything was so organized and professional, yet super fun. I was extremely pleased with the outcome, and I am so happy I got to meet such a wonderful photographer, who is very talented and passionate about his work. I 100% recommend working with Alan if you need head shots, you definitely won't go home disappointed!! :)
Romeo P.
OUTSTANDING! Alan is one of the best photographers in town. He takes his time to capture one's essence. He is excellent in bringing out one's personality in the photograph. He really knows how to light his subjects. He is highly respected and recommended by many in Hollywood. People know his work!
HoneyComb T.
Alan Weissman is by far the most professional, knowledgeable, charismatic Photographer I've ever shot with. The studio has an extremely comfortable and inviting atmosphere. Mix that with Alan's humor and direction and your bound to have nothing short of an amazing experience. Thank you Alan Weissman photography!
Michelle E.
Alan really knows how to capture the true essence of his clients. He is patient and works with you to bring out your natural features. You will feel comfortable and at ease with Alan from the very start. I would recommend Alan to anyone, I was so impressed by the quality of his work and I left a very happy customer. I am looking forward to working with him again!