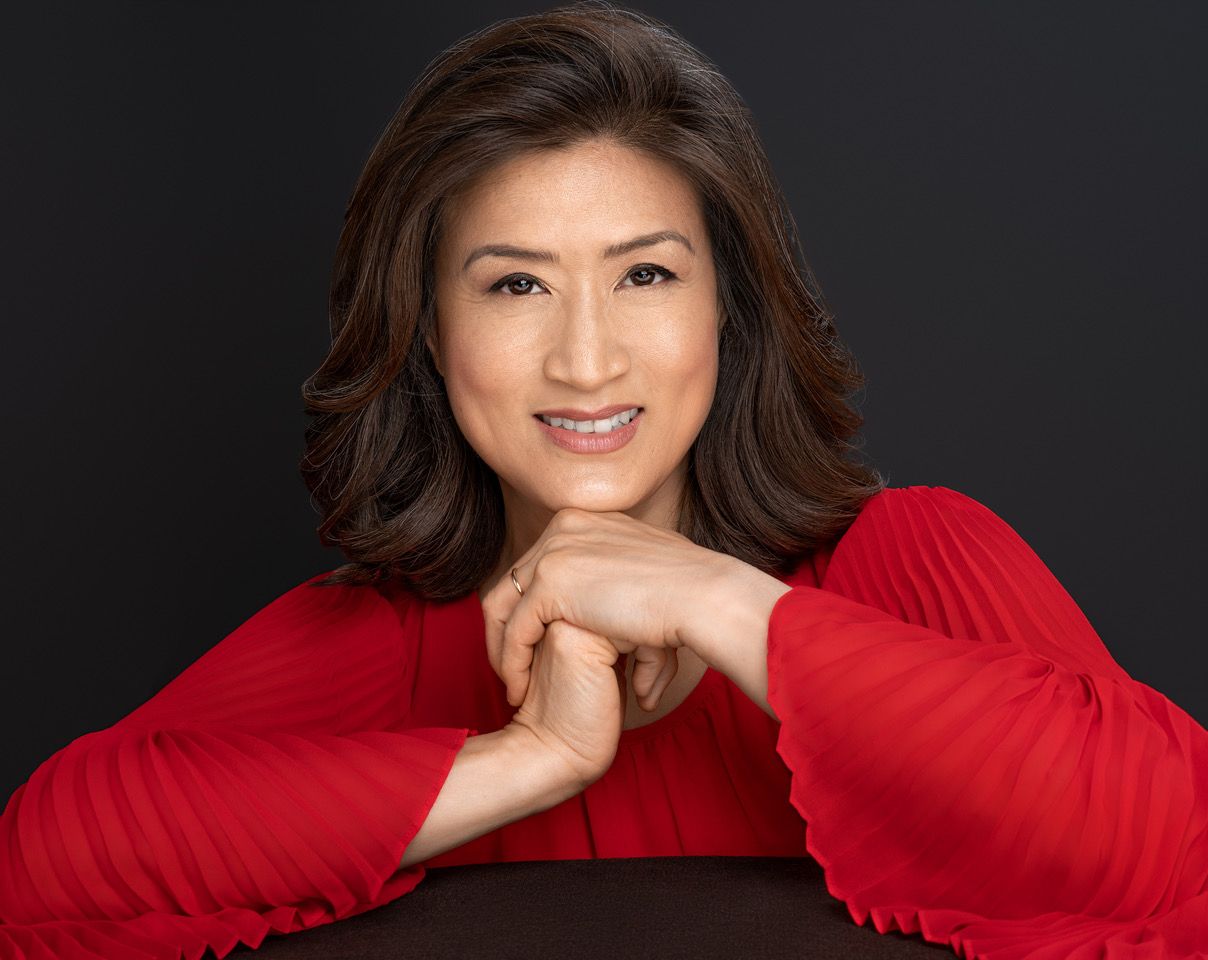 Nora Chiang Wrobel, Pianist
I was referred to Alan by an opera singer and friend for whom Alan took very beautiful headshots. Being a professional pianist, I've had headshots taken at least a dozen times in my life by professional photographers. None of the photographs I've used for my work has EVER compared to the candor and variety of Alan's photos. For one thing, Alan took hundreds of shots while other photographers took a fraction of that amount.
Among the many things that makes Alan's work remarkable is that his studio is in his beautiful home and his makeup artist Yasmin and his assistant Danielle are part of the artistic discussion throughout the shoot. The easy banter and affection between the three put me immediately at ease, as did the casual conversation I had with Alan before we started working. While we were chatting about nothing in particular, I felt Alan not only studying my face but reaching out to know me as a person. Alan's quirky artistic personality, easy friendliness and
beautiful but cozy home created a very relaxing setting where I felt I could be myself. It didn't hurt that Alan and I hit it off right at the bat and became old friends immediately. And a warm cup of home tea was also very welcome.
Alan, Yasmin and Danielle looked at the pictures on his computer throughout the shoot and were always making small changes to improve or create more variety. Yasmin tweaked my hair, makeup and clothes, Danielle changed the background and lighting equipment while Alan not only made suggestions to alter my facial expression but continued our casual chatter throughout. As music of my choice was playing and I was enjoying my new friends, the shoot was suddenly over. I never knew four hours could pass so quickly!
I now have hundreds of photos from which to choose. I have never before had so many pictures that catch all the different sides of my personality so beautifully. Alan is truly a wizard. My long search has ended. I have finally found the photographer to whom I can go for reliably artistic and candid photographs. Thank you Alan, Yasmin and Danielle!